Water conservation restrictions, coupled with financial constraints, can make it difficult for many Seattleites to maintain a lush and healthy natural lawn. In addition to financial disadvantages, natural lawn care has significant adverse effects on the environment. According to the U.S Environmental Protection Agency, landscape irrigation is estimated to account for nearly one-third of all residential water use, totaling nearly 9 billion gallons per day, nationwide. 
Synthetic turf is the perfect solution for property owners looking for an affordable and eco-friendly landscaping option. 
Using SYNLawn artificial grass for commercial properties or residential lawns not only saves money, it also conserves precious resources and reduces your carbon footprint with recyclable, eco-friendly, and water-saving turf solutions. 
If you're interested in saving money, conserving water, and enhancing your property's curb appeal, opting for an artificial lawn in Seattle may be the option you're seeking. Still not quite sold? Read on to learn the five benefits of having an artificial lawn in Seattle: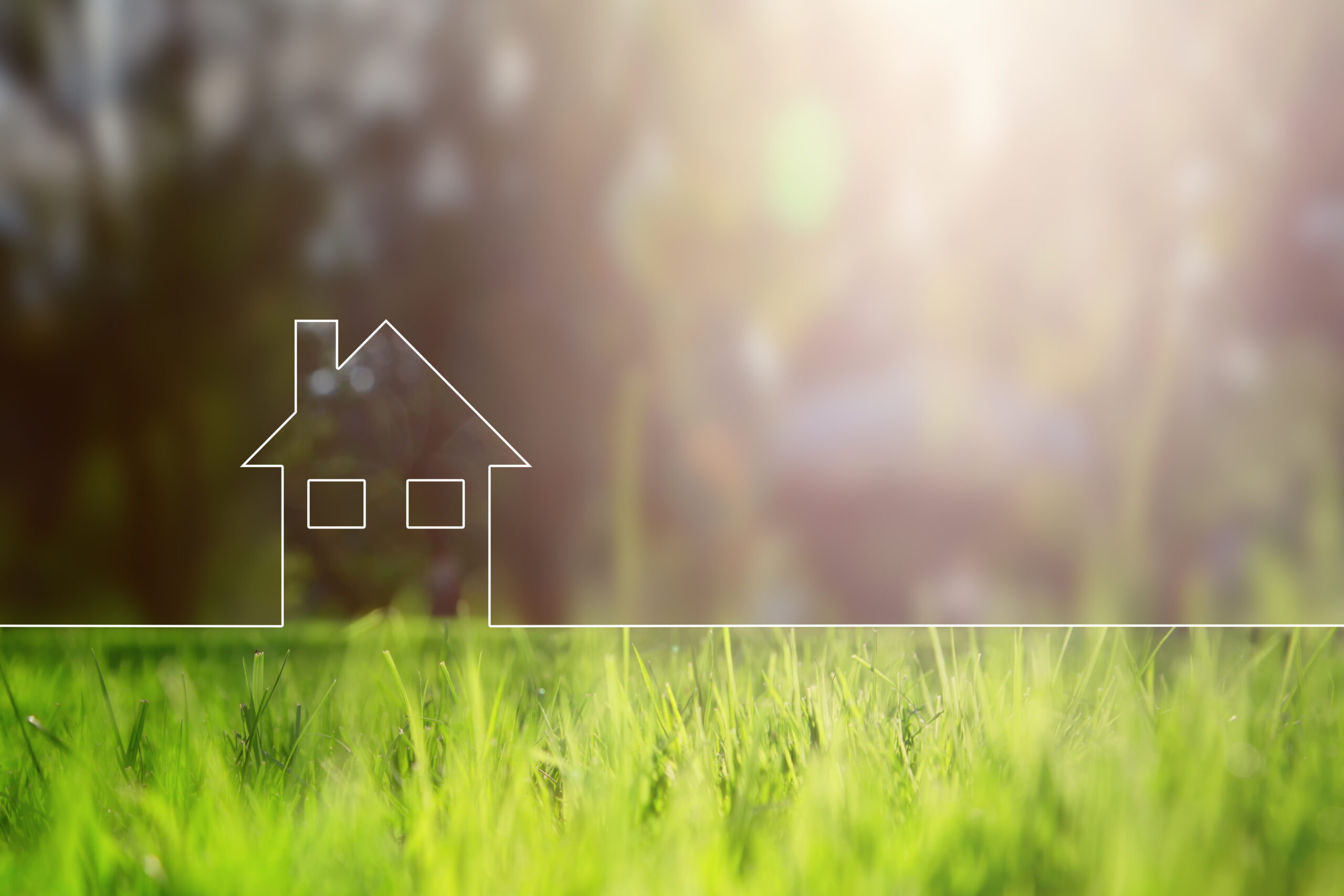 Benefits of Artificial Lawns in Seattle
1. Artificial Lawns are Low Maintenance
Unlike natural grass, artificial turf requires little to no maintenance once it's laid. Because synthetic grass is, well… synthetic, it does not require any water or fertilizer to thrive. With an artificial lawn, irrigation and mowing will become obsolete household chores so you can spend your free time doing the things you enjoy. 
The low-maintenance nature of artificial turf ensures that your yard will look its best effortlessly, so you can be prepared to host impromptu parties, barbecues, and gatherings at a moments notice. Simply use a thick bristled broom to brush away debris and plump up your lawn and it's ready to go. As residents of the nation's fastest growing big city, you're constantly on the move and taking one more task off your to-do list will give you more time to relax in your backyard getaway. 
2. Synthetic Grass Stays Green Year Round
Natural grass and sod enter a dormant stage during the winter in which they turn brown, making your yard sparse and unsightly. In the Emerald City, it's only fitting that your lawn be as vibrant and green as your surroundings; that's why artificial lawns are the perfect solution for Seattlites looking for a perpetually green yard. 
Because synthetic grass is made from dyed nylon fibers, artificial lawns stay green year round. Additionally, SYNLawn products are resistant to discoloration from UV rays, chlorine and pet waste, so your investment will stay in good shape for years to come. 
3. Artificial Turf is Pet Friendly
Your pets are family, and keeping your family safe and healthy is a priority for our team here at SYNLawn Seattle. For this reason, we've designed a plant-based product that is free from harsh chemicals, making it completely safe for your furry friends. Furthermore, SYNLawn's exclusive HeatBlock Technology lowers rising temperatures by reflecting sunlight and reducing heat build-up and thermal emissivity, which makes our turf safe and comfortable for pets. 
Investing in an artificial lawn in Seattle is an ideal solution for pet owners looking for a safe, enclosed, designated area for pet waste. Because it is easy to clean, eliminates mud, prevents animals from digging, and is resistant to discoloration, synthetic grass is the perfect option for Seattleite pet owners. 
4. An Artificial Lawn in Seattle is Cost-Effective 
The fact alone that artificial lawns can save homeowners hundreds of dollars per year on their water bill is often enough to persuade people to make the switch to synthetic grass. Artificial turf is also a long-term, cost-effective landscaping investment that will typically pay itself off within a few years' time. 
When it comes time to replace your artificial turf, the process is more affordable than uprooting an entire natural grass or sod landscape. Oftentimes, old turf can be repurposed for other landscaping applications like garden paths or dog runs, which makes it even more cost-effective in the long run. 
SYNLawn products also come with a Lifetime Warranty backed by us, the manufacturer, so you can have peace of mind in knowing your investment is protected. 
5. Turf is an Eco-Friendly Landscaping Option
Artificial turf is the most environmentally friendly landscaping option on the market. By reducing residential water consumption, limiting the use of harsh pesticides and fertilizers, and reducing carbon emissions from lack of motorized lawn equipment, synthetic grass can make your home green in more ways than one. 
SYNLawn's BioPreferred Turf  is made with 100% renewable sugarcane and replaces up to 60% of petroleum with soybean oil. With a 47% Certified BioBased content, SYNRenew is the ultimate landscaping option for those concerned with sustainability.  
SYNLawn Seattle is your prime source for artificial turf and installation for your home or business. We proudly serve the greater Seattle metro area including Redmond, Kent, Tacoma, Olympia, Westport, Mt. Rainier, and surrounding areas with solutions for lawns, landscapes, pet areas, playgrounds, rooftops, decks, and so much more. 
Ready to make the switch? Give us a call at 206-800-7019 or request a quote from one of our qualified representatives today.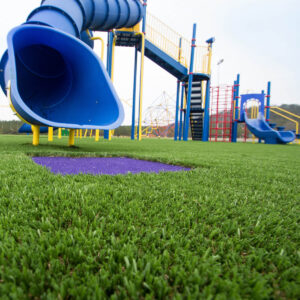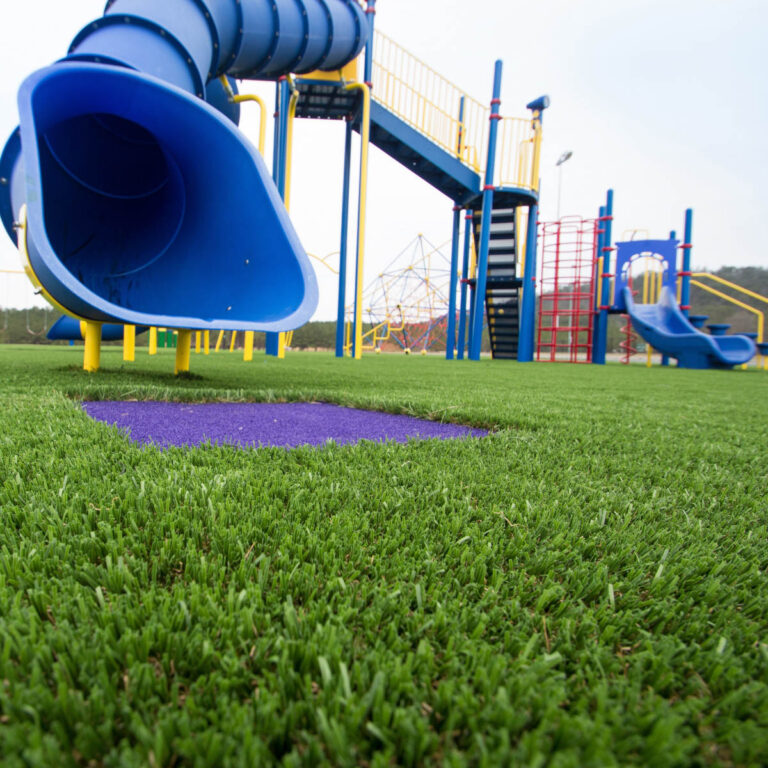 When it comes to your kids, you want to give them the best. After a long year at home, with homeschooling and distance learning, limited sports and activities, or canceled events, it might be the perfect time to update your backyard play area. While we are starting to return to normal, the true normal we…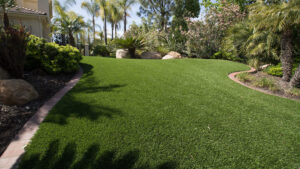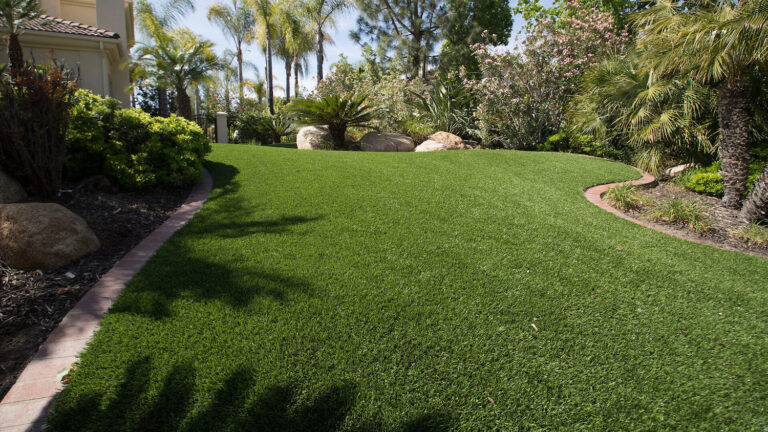 To make a big difference to your finances long term, invest in artificial turf. Upfront artificial turf costs are made manageable through financing, and the return on your investment comes in just five years. Considering that artificial turf can last up to 20 years, it's easy to understand that years 5 through 20 delivers a…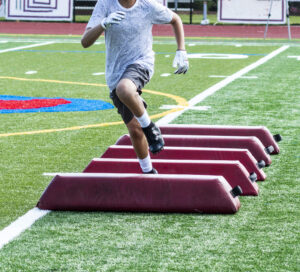 Every year, gyms, sports complexes, fitness centers, and even home workout spaces are creating new ways to make fitness spaces safe but functional. From HIIT to functional fitness to weight training, artificial turf isn't just for soccer or football fields anymore. Athletic turf can be used indoors or outdoors, so any fitness area can be…