Miniature Golf construction needs artificial grass
Numerous miniature golf courses have existed for decades. However, artificial turf has revolutionized the synthetic surface industry during the last two decades. The artificial mini golf grass is highly resilient, yet it seems so real that it's difficult to tell the difference between it and the real thing.
In the many years since you first installed natural sod on your mini golf course, how much of it ripped away because of the constant abuse from putters? Our mini golf course greens are perfect for new construction and existing mini-golf course renovation and revamp. People have many choices for entertainment. If you want to compete, then you need the latest and most advanced artificial turf to turn heads and increase the "wow" factor.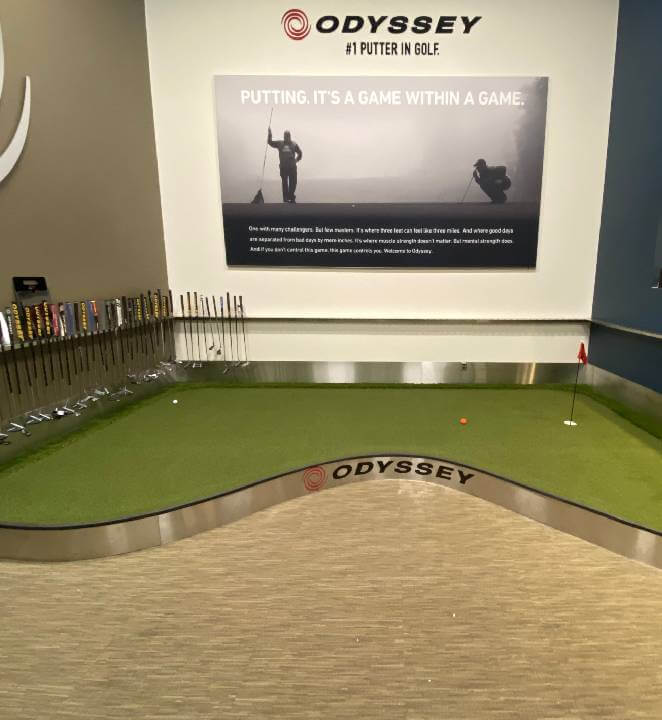 Choose Artificial Turf for your Mini Golf Installation
Why consider artificial turf for mini-golf? There are countless benefits that make it the obvious choice over traditional sod grass. 
Sod needs constant care if you want it to stay lush and green. Unfortunately, Seattle is known for its rain, which either drowns out your grass or makes it grow like a weed. Do you have the time to maintain a natural grass course or the money to hire a lawn care company?
The advanced drainage of our artificial putting greens lets you open your mini-golf course faster than your competition after a rainstorm.   
Artificial grass is perfect for mini golf construction because there is no upkeep. The grass looks natural but never grows and never needs water. It saves you money and always looks great.
Install an artificial mini golf putting greens for your course and let your competitor deal with their ugly sod while you spend your time growing your business.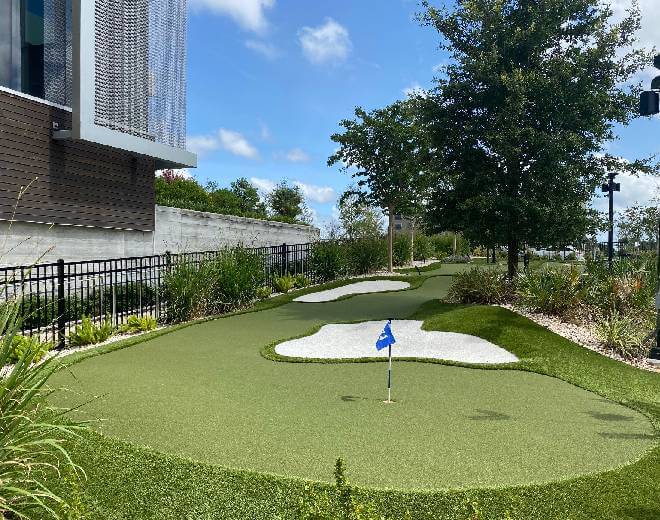 Save on Mini Golf Construction Costs
Numerous costly considerations must be made while designing and creating your miniature golf course. First, in order to bring your design visions to life, you will need a design team you trust; you will need to obtain a space for the course through purchase or rental and construct the course itself.
These issues can be solved by working with our expert designers and installers for your very own SYNLawn Seattle's synthetic mini-golf course. They can be expertly designed and professionally installed by our experienced team, thus saving you money and time. So let us help make your dream come true. 
Furthermore, our synthetic mini-golf courses require virtually no maintenance. They are also highly resilient to prolonged golf games and foot traffic, ensuring they remain pristine throughout the year. Another huge advantage of our synthetic turf is it does not succumb to wear and tear due to continued use and inclement weather.