Commercial Artificial Grass Lawns in Seattle, WA
SYNLawn Seattle provides Commercial Artificial Grass Services in Seattle and all of Western Washington.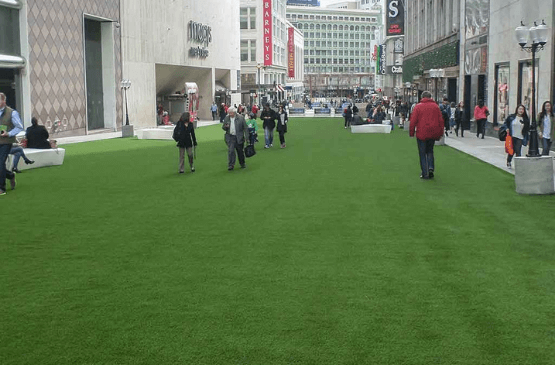 For many businesses in Seattle, WA, an artificial grass lawn from SYNLawn Seattle makes perfect sense from a financial and environmental standpoint. This explains why there has been a spike in demand which can be directly attributed to its numerous benefits. It tackles head-on the primary ecological concerns associated with natural grass. For instance, it requires no watering, mowing, seeding, feeding, or expensive chemicals. While there is an initial investment needed to get it installed, the life expectancy of synthetic turf can be upwards of 20 years in some cases. It's also available in different blade lengths, colors, and textures, making it highly customizable. Let's dive a little deeper into its benefits:
Saves You Time
Most businesses have to contend with landscaping costs. These costs arise from recurring tasks such as mowing the lawn, tending the flower beds, watering, labor, seeding, and much more. Artificial grass is the perfect remedy for this. While there is an initial cost to install, businesses reap massive savings over time by eliminating most of the weekly or monthly landscaping work and labor.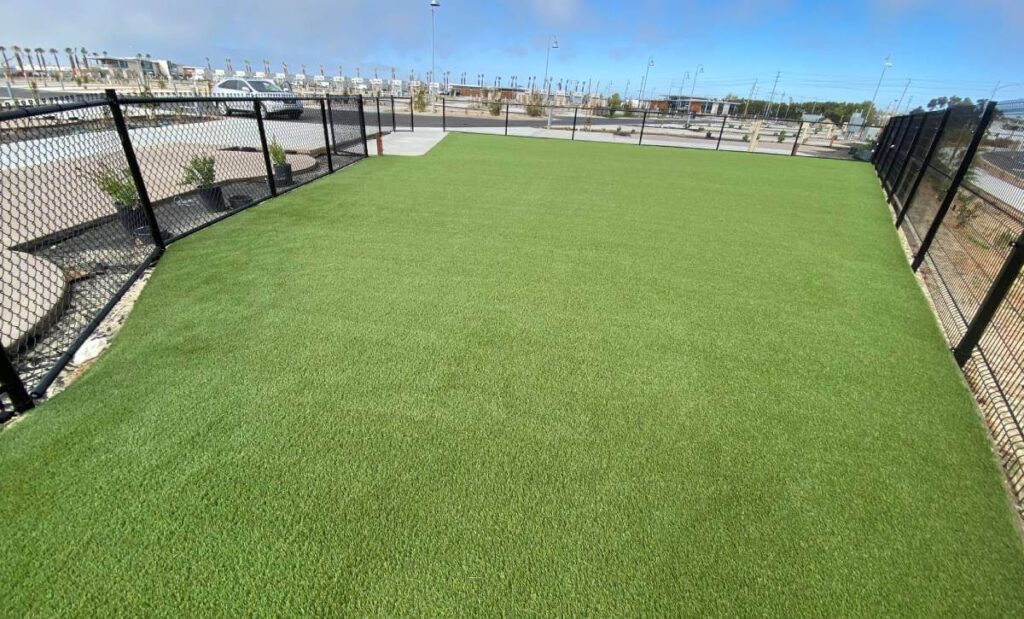 Water Savings
Natural grass at commercial locations consumes plenty of water. In addition to the financial impact, there are also concerns about water conservation. Installing an artificial lawn on your business premises could be just what you need. Because synthetic grass never needs watering, businesses realize tremendous financial savings while also addressing water conservation concerns at the same time.
Benefits of commercial artificial grass
Low Maintenance
Whether it's at pet facilities or you're installing golf greens, artificial grass is low maintenance, making this one of the greatest benefits of installing a synthetic grass lawn for your commercial property. Other than an occasional leaf blowing (if you have trees overhanging the synthetic turf), there is little to no maintenance work required. No need to hire expensive landscaping labor, nor need to purchase chemicals to tend the grass.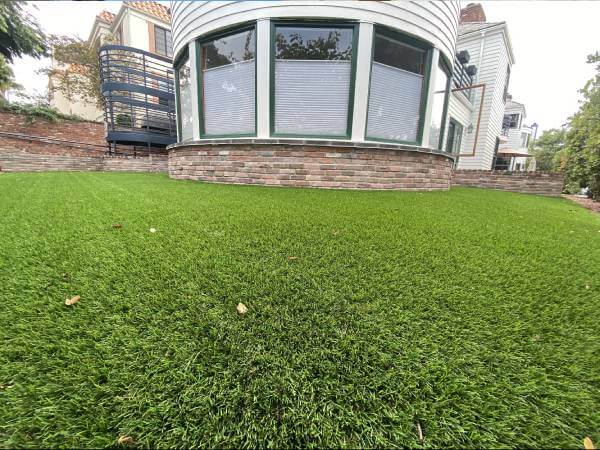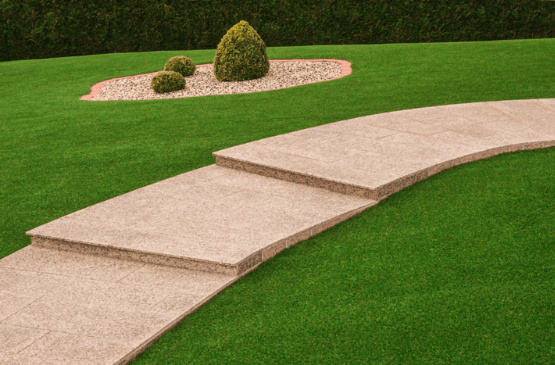 No watering
Normally, natural grass requires regular watering, especially in the early morning and late evening. This is not the case with artificial grass. The artificial lawn only needs water occasionally to eradicate dirt and any debris that may have fallen on it. This also translates into a significant reduction in your business's water bill.
Always Looks Great
Artificial lawns never fade or wither, regardless of the time of the year. They are built to withstand even the most adverse weather conditions. Even in the summer heat, the commercial artificial turf maintains a lush green appearance that resembles a natural lawn. This is also the case in areas with excessive foot traffic.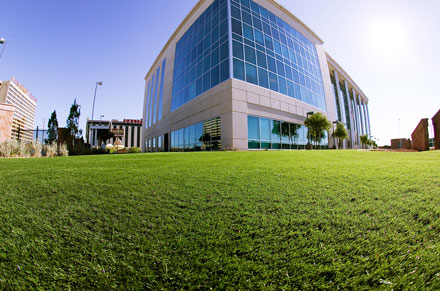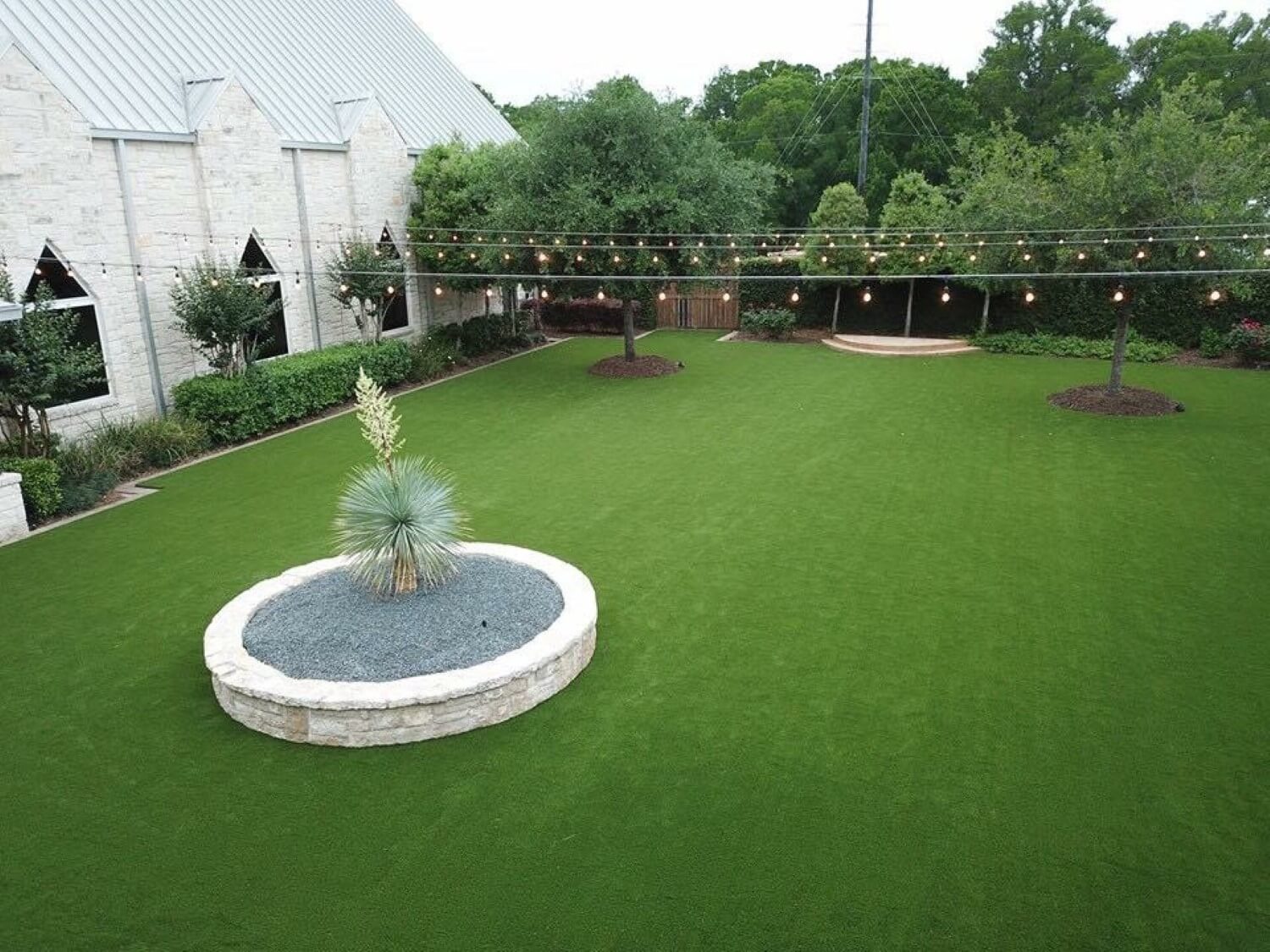 No Fertilizers or Pesticides
Unlike natural grass, artificial lawns do not need any help in the form of pesticides and fertilizers. Pesticides are unnecessary because artificial grass does not harbor any pests as traditional sod lawns do. Bugs are also virtually eliminated. In addition to huge financial savings, the lack of pesticides and fertilizers is also good for the environment.
Start With a Free Consultation
Before making any game-changing decision concerning your business premises, it is best to seek the counsel of professionals. You can reach out and contact us with any questions you have concerning making the switch to a custom-designed and professionally installed commercial artificial lawn. With our vast experience in artificial grass solutions, we will answer all of your questions. Our skilled personnel takes pride in helping you achieve the ultimate in landscaping your office or commercial property with a beautiful synthetic grass lawn, putting green or golf green, playground, sport surfacing, or more that will last you for years to come.
Commercial Lawn Applications