USDA Certified Seattle Artificial Grass
Throughout Seattle, WA, and across the nation, many companies try to live up to the level of quality, sustainability, and technological advancement that we provide at SYNLawn Seattle with our USDA-certified artificial grass. SYNLawn continues to lead the industry as not only the sole provider of plant-based artificial grass but also as the only company to offer USDA-certified grass alternatives. Throughout our numerous years in the synthetic grass industry, we have researched and developed new ways to innovate our turf and ensure that it is the most eco-friendly option available for our customers. As such, SYNLawn Seattle is proud to be part of a USDA initiative to catalyze the development, purchase, and use of bio-based artificial turf.
Our Partnership with American Farmers
SYNLawn Seattle has never strayed away from partnerships that align with our passion for promoting environmentally sustainable products, such as our Seattle synthetic grass. Since 2008, we have been working closely with American soy farmers and locally sourced renewable materials, including sugar cane and soybean oil, to replace harmful petroleum from our manufacturing. In doing so, our artificial grass meets the minimum required 60% plant-based content needed for USDA certification. In addition, some of our synthetic turf options are made with up to an astonishing 80% plant and bio-based content, making them the most renewable options in Seattle, Washington.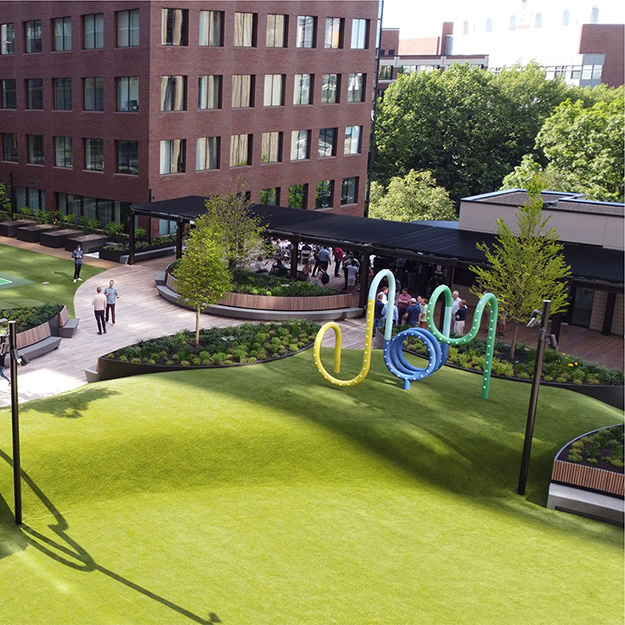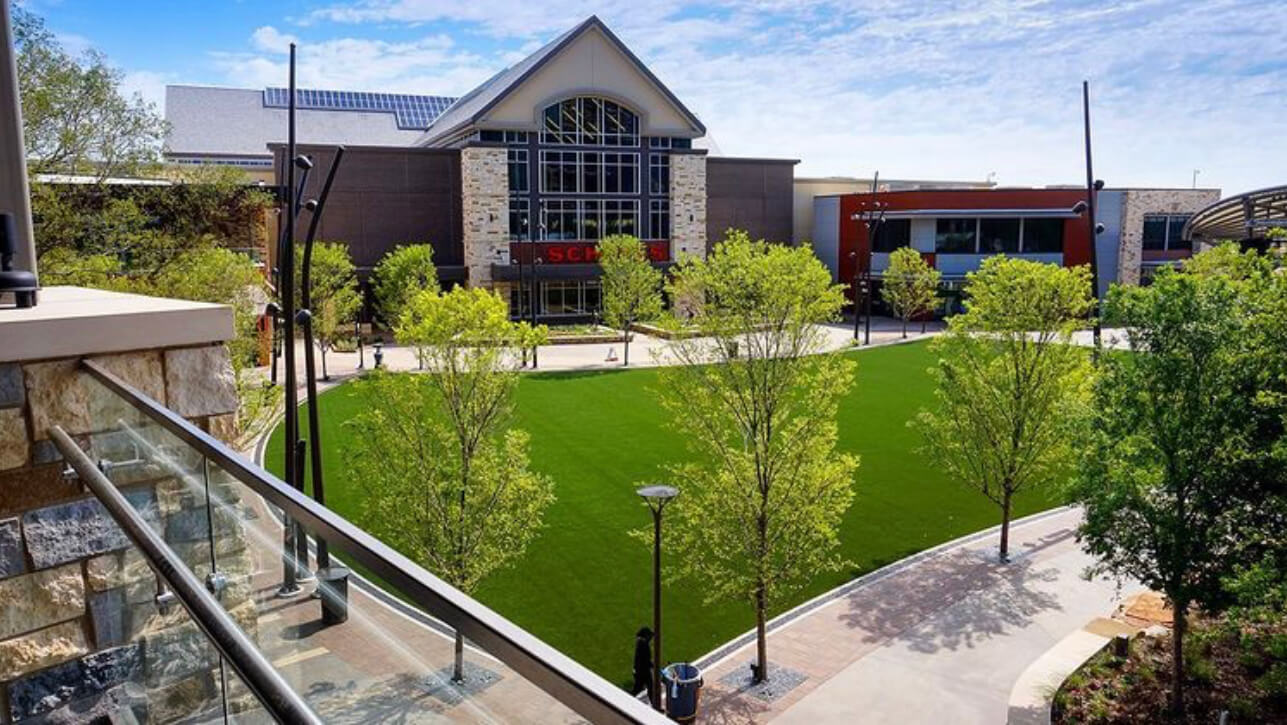 EnviroLoc+™ Backing System
SYNLawn is a leading innovator of artificial turf. With the help of U.S. soy farmers, we created one of our exclusive green technologies: the EnviroLoc+ backing system. EnviroLoc+ is our plant-based backing system, which is made from soybean-derived materials, that secures turf fibers to increase longevity and provide maximum drainage. Benefits of this unique backing include:
Created with a durable 2-part woven (Polypropylene and Polyester) backing for a fuller tufted look
Less fiber loss for a more environmentally responsible approach to grass alternatives
With an exclusive antimicrobial by Sanitized®, EnviroLoc+ reduces algae and fungi growth to help alleviate allergies in the environment
The long-life expectancy of SYNLawn turf reduces the impact on landfills, substantially reduces carbon emissions from lawn care tools, and saves thousands of gallons of water.
EnviroLoc+ makes up to 60% of the bio-based content in our Seattle synthetic grass. Beyond its well-known shade of green, our artificial turf contributes significantly to responsible environmental sustainability and is some of the greenest grass on earth.
USDA Certified Artificial Turf Offers Time, Money, and Resource Savings
USDA-certified synthetic turf in Seattle, WA makes it easy for residential and commercial clients to enjoy their stunningly beautiful lawns year-round. At SYNLawn Seattle, we utilize top-quality materials to help ensure that, to the naked eye, you would not be able to tell the difference from conventional grass.
Throughout the year, you would have to give up your free time or weekends for consistent maintenance. This is no longer the case with our SYNLawn artificial turf. No more mowing, watering, or fertilizing! As a result, we help save our customers on their water bills as well as their overall water consumption while also preventing many pounds of carbon emissions from gas-powered lawn mowers each year. With minimal maintenance, your brand-new luxury lawn will last for decades and can then be recycled to create new synthetic turf in the future.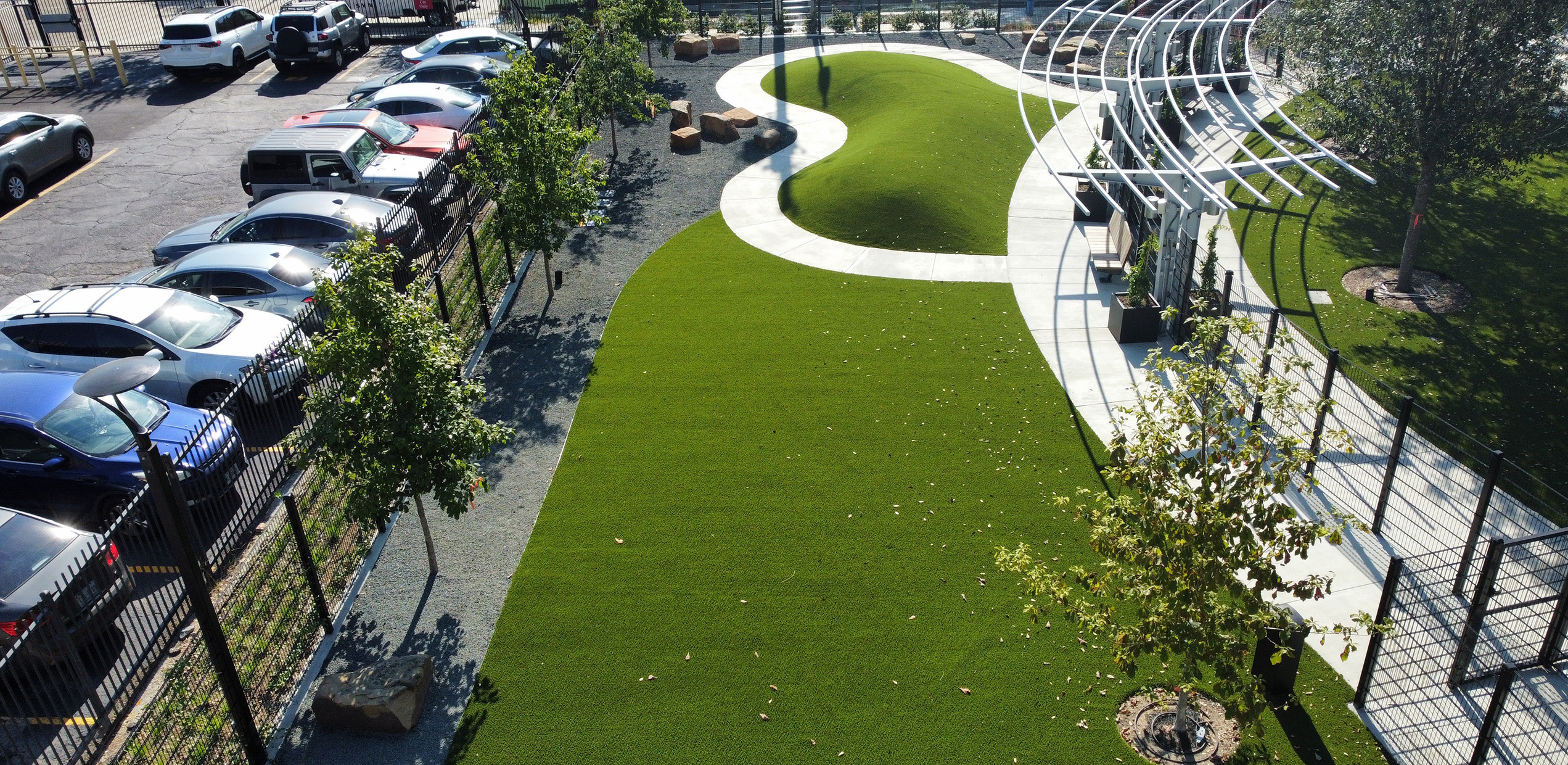 Each of our SYNLawn products is quality controlled and meets environmental standards inside our ISO 9001-certified facility in Dalton, GA. We believe in consistent quality and providing our customers with Seattle artificial turf that will satisfy every one of their specifications. The possibilities for eco-friendly artificial grass are seemingly endless, and we have only just begun to discover its full potential.
Contact Us Today to Learn More About USDA-Certified Artificial Turf!
At SYNLawn Seattle, our team offers eco-friendly, USDA-certified artificial grass products for homes, businesses, and more in Seattle, WA. So if you are ready to get started on your next landscaping project, contact us today to schedule your free consultation! We look forward to working with you!
Get a free estimate by providing your information below:
Please fill out all mandatory fields with an asterisk *
Your information will be held confidential with our company.