Putting Greens & Golf Greens Seattle, Washington
If you're a golfing enthusiast in Seattle, WA, then you probably are on the hunt for a way to get putting greens to practice your game at home. While you might not have a large expanse of property to simulate the 18-hole experience, you'd be surprised how easy it is to purchase a putting green to practice your short game. In this article, we'll detail what you can use commercial and residential putting greens for, the factors to consider, and the best place to buy synthetic golf grass.
Residential Putting Greens
A residential golf green is a space of faux grass assembled at your residence to practice your putting. The size of the putting green is entirely up to you, but the standard putting green is about 500㎡.
It's also possible to customize your home golf putting green in terms of its shape, texture, and other features, such as slopes. You can even choose to emulate your favorite PGA course golf green. All over the Seattle, Washington area, golf lovers have chosen to install their ideal putting green right in their backyard to practice at their own convenience.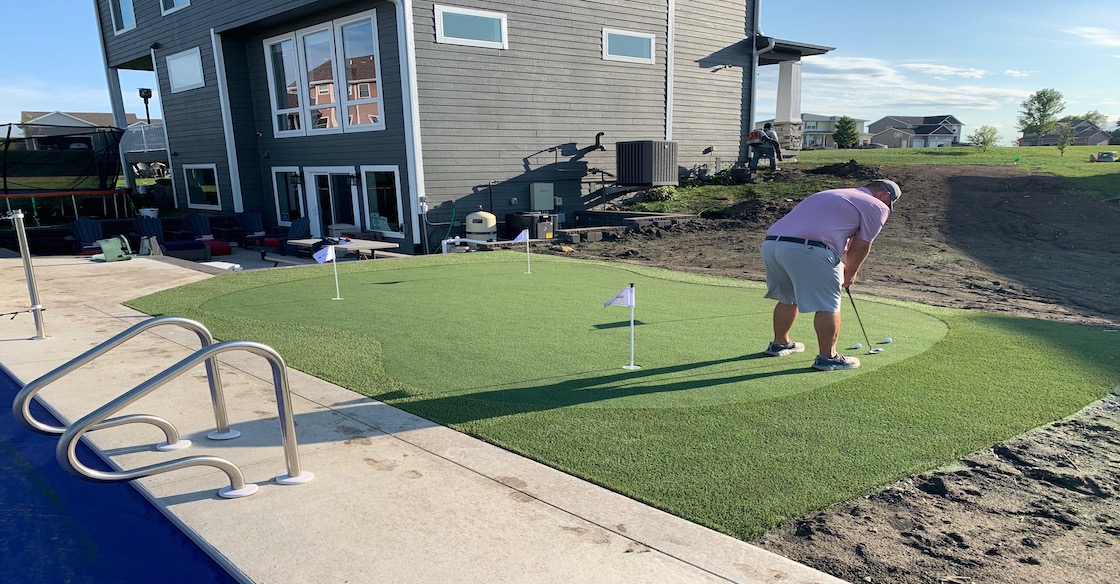 Commercial Putting Greens
A commercial putting green might be a public or private golf club green. You can also usually find a commercial golf green at your local driving range. Typically, these will be places that you will need to pay in order to play golf on them. However, in some instances, you might be able to golf for free if you bring your own balls and clubs.
Just like the residential putting greens, commercial putting greens mirror the short grass surrounding the tee on a standard golf course. Commercial artificial grass can include many other features, such as undulations, hills, and more.
Commercial putting greens can be made for both indoor and outdoor purposes, depending on the space available.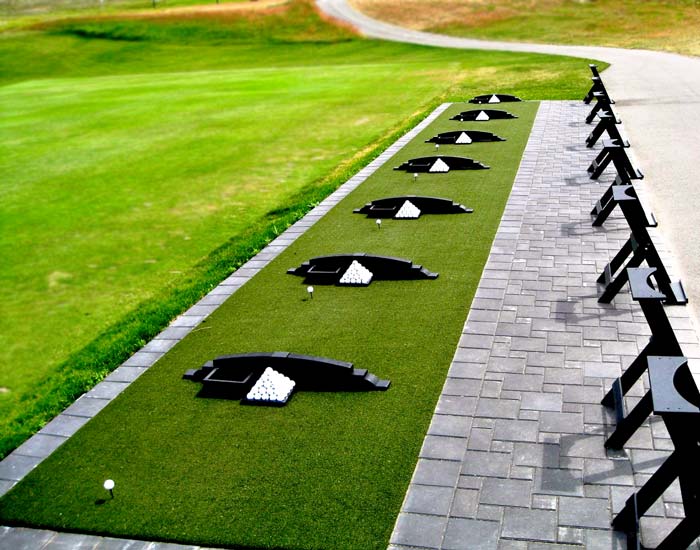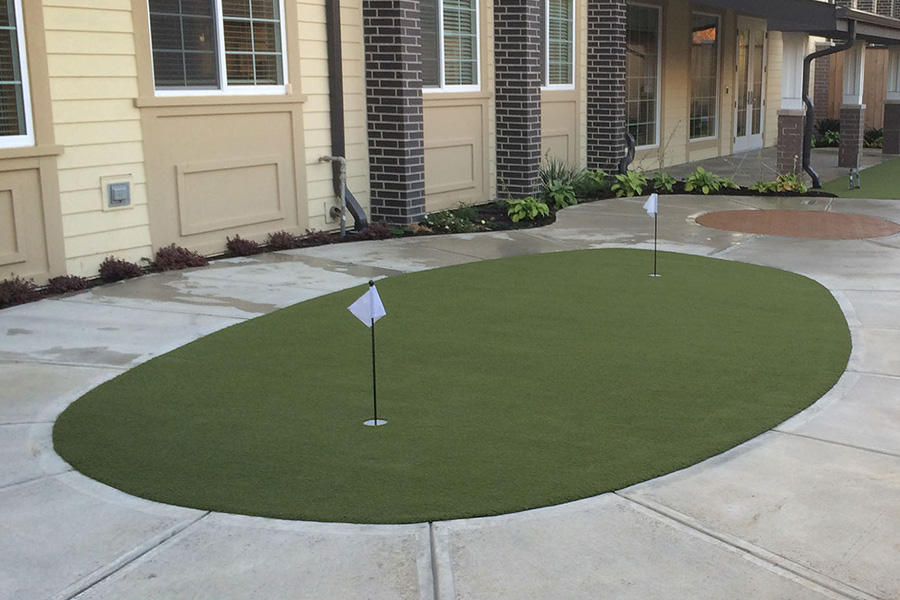 As you can see, we have everything you could possibly need to have an excellent putting experience. We combine high quality yet affordable artificial grass with our company values, innovative designs, and environmental consciousness to create a product that works great and gives us pride.
The customizability keeps our customers returning with more ideas for fun golf spaces. The low maintenance means that once you've purchased your putting green, the only thing left to do will be to place your ball and swing away.
So if you want a fabulous golf green with minimal upkeep that fits your space perfectly, choose SYNLawn Seattle.