Seattle Commercial Artificial Grass Installation
Seattle artificial grass for commercial landscapes is becoming a standard for business owners. They recognize the many benefits of incorporating the highest quality and most realistic synthetic grass on the market in their landscape design.
First impressions can make or break your customer's likelihood of returning to you or doing business with you in the first place. However, most business owners have so much on their plate, that lawn maintenance does not rank very high on their list of things to do. That is why they continue to choose SYNLawn Seattle artificial turf. We provide ultra-realistic and plant-based synthetic grass solutions that mimic natural grass in almost every way while eliminating the need for traditional maintenance.
Our collection of synthetic turf is incredibly durable, high performing, and compatible with a growing list of applications.
Landscapes
Schools and school districts
Hotels
Spas and poolside
Retail shopping
Hospitality
Multipurpose sport surfacing
Bocce ball courts
Roofs, decks, and patios
Dog parks and dog runs
And so many more!
SYNLawn is licensed, bonded, and insured to work on large-scale commercial properties from start to finish including school districts, private schools, shopping centers, business campuses and more. With our exclusive turf technologies, professional Seattle turf installers, and plant-based luxury lawn products, we are able to provide our commercial customers with lasting landscapes. For more than 50 years, we have remained a leader in the artificial grass industry and continue to be the number-one choice for our customers.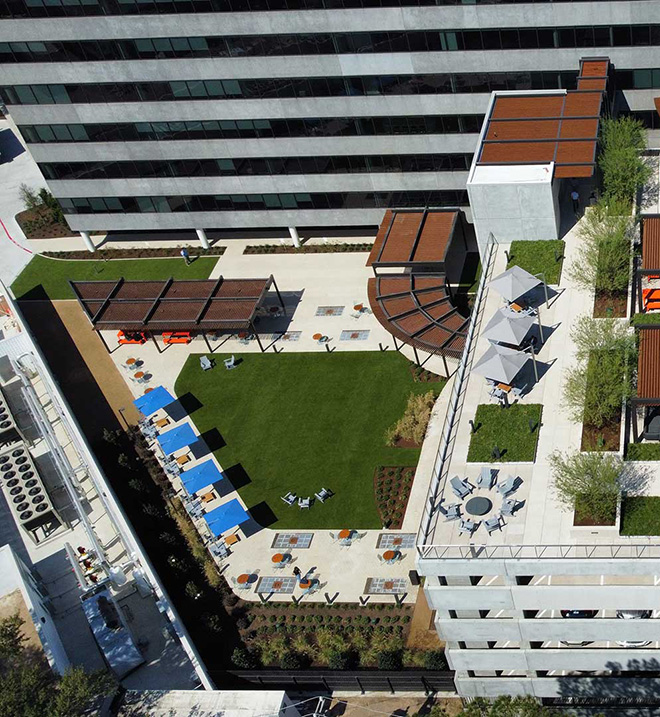 Professional Seattle Turf Installation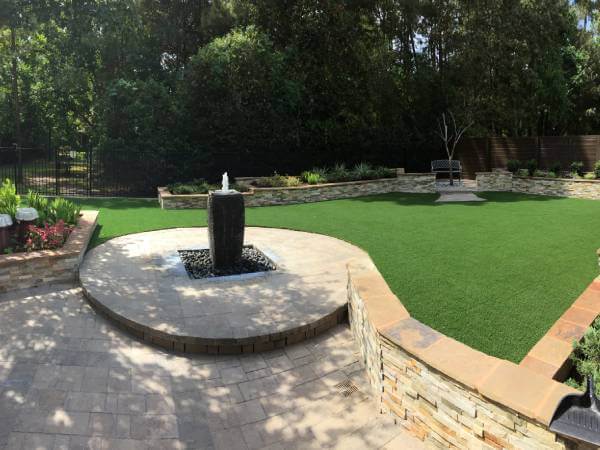 At SYNLawn, our mission is to provide an installation that lasts for decades and effortlessly integrates with your existing landscape. After removing the existing grass, dirt, or rocks, we first smooth out the base that we will be applying Seattle artificial grass on so that it is free of rocks and other debris. This ensures that there are no bumps in your landscape that can be harmful if stepped or fallen on.
Improper installation can also lead to visible seams and wrinkling. Seams will not only break the illusion of natural grass but can become a tripping hazard. To avoid this, we ensure that each square is installed in the same direction with proper installation techniques, a step that requires years of experience and knowledge of how to avoid future repairs and even full lawn replacement.
In addition, SYNLawn utilizes exclusive technologies including our Super Yarn technology and EnviroLoc+. With these technologies, SYNLawn provides effective antimicrobial enhancements, antistatic, and IR reflective formula to prevent fading. This state-of-the-art turf yarn formula combined with our incredibly tough and shed-free backing system provide the most resilient commercial turf in Seattle, WA and surrounding areas.
EnviroLoc+ also offers a drainage rate of up to 1,200 inches per hour which is 40 times greater than the highest rainfall in a single day in the USA. This makes it possible to keep your lawn looking its best year-round with resistance to heavy foot traffic, faded colors, and rainy Seattle weather. Your customers and guests can enjoy your lawn space almost immediately after a heavy rain.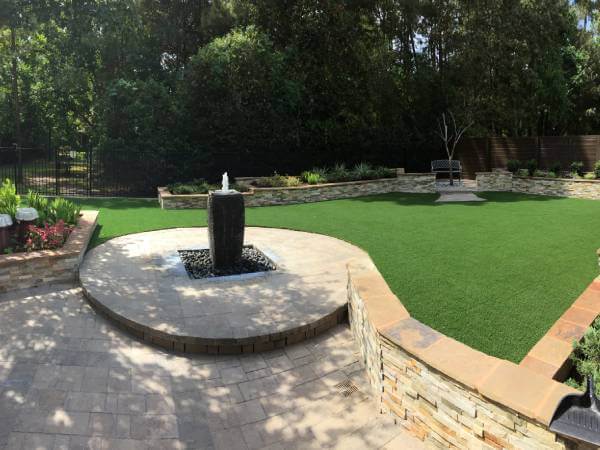 SYNLawn® Manufactures the Safest Commercial Synthetic Grass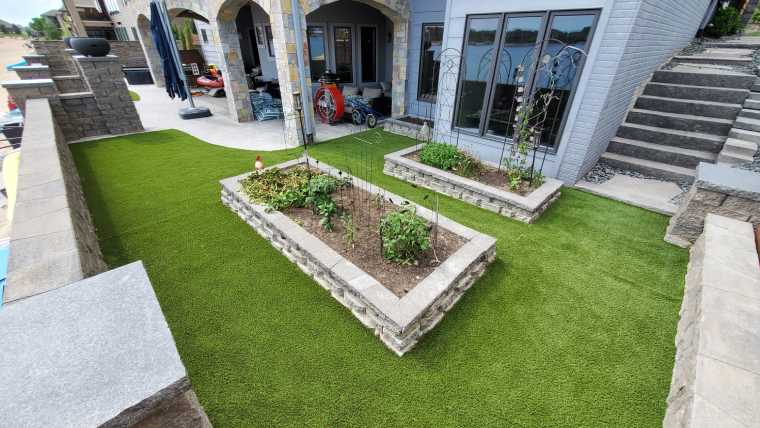 Seattle artificial turf does not contain any dangerous lead or harmful chemicals to further ensure the safety of kids, pets, families and more, that visit your establishment. Our products are IPEMA certified, ADA compliant and wheelchair accessible, and ASTM E-108 Class A fire-rated for added safety on every installation. These certifications mean that our products are independently lab-tested to meet fall attenuations and prevent common injuries and abrasions that may occur while helping to prevent the spread of fires by melting or blackening instead of fueling a blaze.
We provide a level of non-abrasion not found anywhere else on the market with our soft surface fibers. Kids and parents can rest assured that safety will be at the forefront of your SYNLawn playground experience. Furthermore, the ASTM E-108 Class A fire rating maximizes the time window first responders have to arrive and extinguish a fire resulting in fewer injuries and less property damage. We greatly consider the safety of everyone that makes use of our revolutionary turf so that you can elevate your business without the worry.
Support For Seattle Architects
At SYNLawn Seattle, we work in partnership with landscape architects, landscape designers, and many other industry professionals. We offer our brand-new architectural tool kit so that they can get a hands-on experience with samples, infill options, and more.
We also make our CADdetails design files available so that you can include our products in your early design phases. Additionally, architects that complete their projects utilizing our eco-friendly artificial grass will be eligible to earn LEED credits toward their commercial green builds for the use of biobased materials and water conservation efforts. It is with these partnerships that we are able to create the safest, cleanest, and 'greenest' surroundings.
It's Time to Make THe change
SYNLawn is grateful for its customers and the many partnerships that we have made over the last two decades. It is with their help that we are able to continue providing incredible commercial artificial grass installation throughout Seattle, Bellevue, Kent, Mercer Island, Sammamish, Redmond and more.
To learn more about SYNLawn Seattle artificial grass and our professional installation services, contact us today to schedule your free consultation!
Get a free estimate by providing your information below:
Please fill out all mandatory fields with an asterisk *
Your information will be held confidential with our company.