SYNLawn® Artificial Grass for Dog Parks in Seattle, WA
When you are designing a dog park, there is a lot to take into consideration. From pests, to durability, safety, and cleanliness; you need a landscape that you can count on. SYNLawn provides Seattle's highest quality artificial grass for dog parks available today. We have designed a high-end collection of pet-friendly and environmentally friendly turf that offer superior durability and performance, enhanced sanitation, and exceptional safety standards. SYNLawn Seattle pet turf will ensure that your dog park remains gorgeous and resilient enough to handle heavy foot traffic and high pet activity. Our plant-based artificial pet grass is growing in popularity on a daily basis, and it is simply due to the fact that we offer the most advanced, true-to-life products that require nearly zero maintenance. Your pet residents will love their new favorite place to play or relax and you will love the luxury of your commercial dog park.
Some of the biggest advantages of installing SYNLawn pet turf in Seattle include the elimination of maintenance, value added to your landscape, exclusive features and more. No more weed whacking, no more mowing, no more fertilizing, and no more wasted water. We save our customers both time and money when they make the switch to our products. On average our customers see a decrease of nearly 50 to 70% on their water bills from the day that they install.
That level of savings is unmatched. Save money that you would need to spend repairing holes from dogs that like to dig and reinvest it into future parks or other landscaping projects. Say goodbye to muddy paws as a result of the optimal drainage provided by our exclusive EnviroLoc+ backing system and stop worrying about the many pests that live in the grass such as fleas and ticks.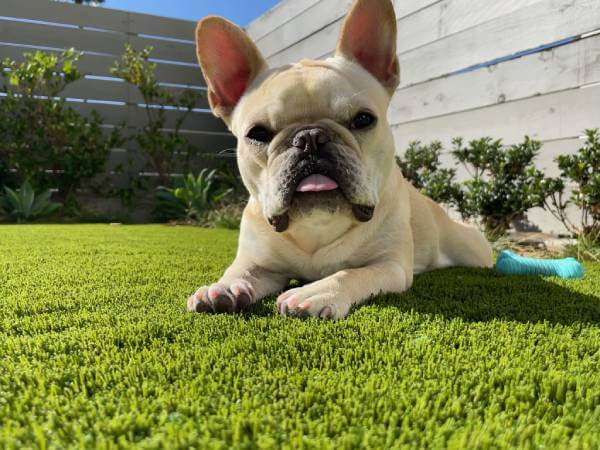 SYNLawn® Seattle Pet Turf Technologies
When you choose SYNLawn for your commercial dog park, you can provide both your property and guests with more value than what is found with traditional sod or competing turf brands. Our proprietary pet turf collection features several state-of-the-art technologies that provide our installations with cleaner, safer, and more sustainable alternatives to sod and other turf brands
Super Yarn Technology: Includes Sanitized® antimicrobial to eliminate 99% of bacteria and mold while inhibiting its growth, StatBlock antistatic prevents the build-up of uncomfortable static shock, and DualChill IR reflective technology reflects the sun's rays to prevent fading
Omega Technology: Provides long-lasting blade integrity
EnviroLoc+ Backing: Soy-based multi-layer backing system that locks-in turf fibers to extend the life of SYNLawn products by preventing shedding
HeatBlock Technology significantly reduces surface temperatures by up to 20% to prevent pets' paws from burning on hot, sunny days
Envirofill® antimicrobial infill is a pet safe infill that we add to our Seattle pet turf installations to eliminate stain and odor-causing bacteria from the turf surface
Our enhanced drainage capabilities easily combat excessive rain to keep surfaces mud-free resulting in cleaner paws
Made in the USA with plant-based materials such as sugar cane and soybean oil; resulting in SYNLawn becoming the first turf company to receive USDA certifications on our products

The Safest Artificial Grass for Pets and the Environment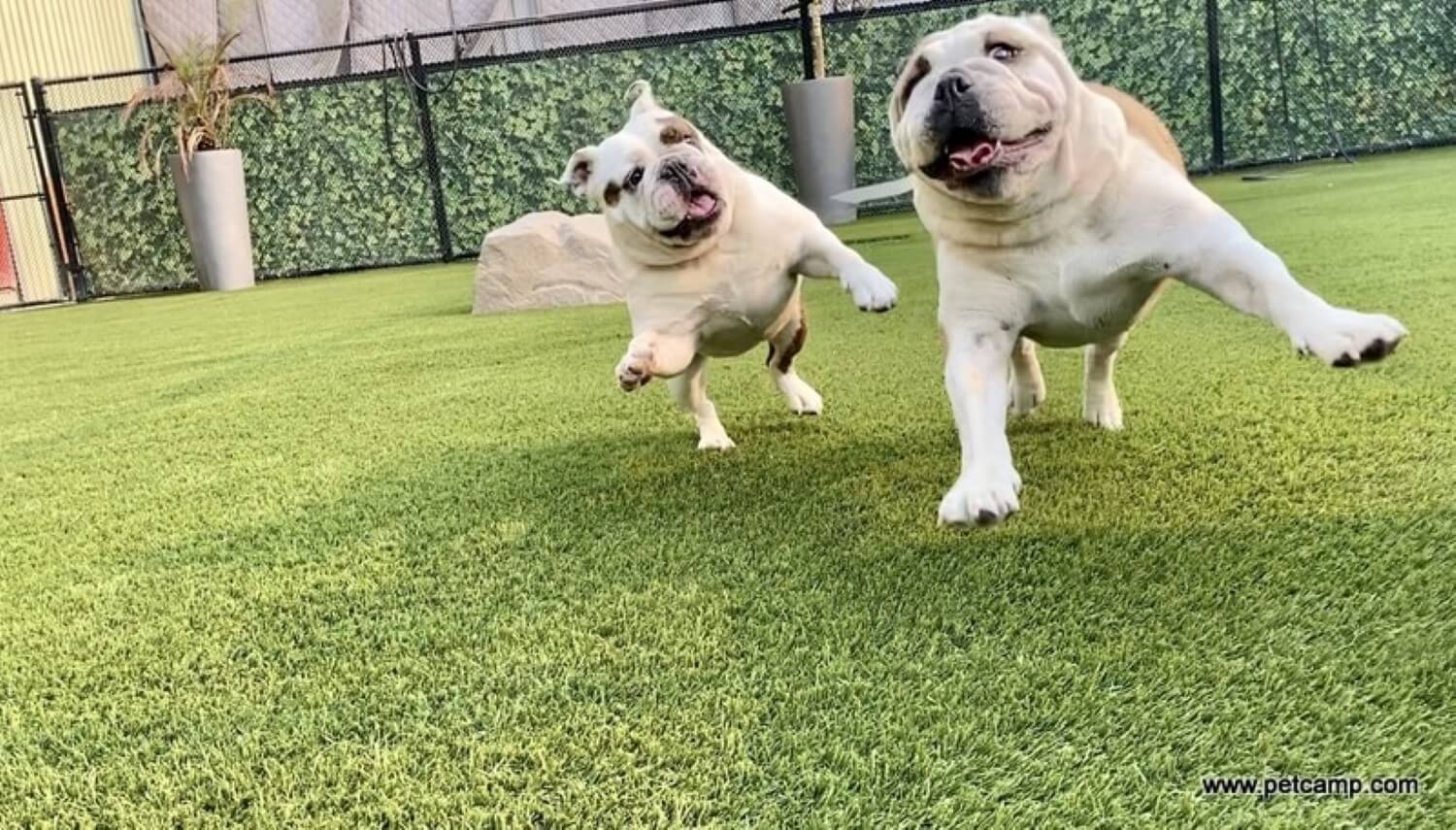 We take all dog breeds, sizes, and needs into consideration when installing dog parks and pet-friendly accommodations. With our years of design and installation experience, you can feel confident that your commercial dog park installation will be done right the first time. We will work closely with you to choose the ideal pet turf for your facility and can help you design a unique and attractive facility for your guests.
We partner with US soy farmers to source eco-friendly materials so that your products save you time and money while contributing to a positive environmental impact. Our plant-based turf is made with recyclable materials such as sugar cane and soybean oil that reduce the impact on local landfills, help to conserve water, and reduce carbon emissions by removing the need for mowers. We continually invest and develop new technologies to eliminate maintenance and keep you, your children, and your pets safe. Most importantly, we care. We are certain that from start to finish you will be satisfied with the completion of your project.
It's Time to Make THe change
SYNLawn works side by side with landscape designers, architects, general contractors, and more to create the safest, cleanest, and greenest environments available today. For more information on SYNLawn products and how you can benefit from them on your next commercial project, contact us today to schedule a free consultation or a lunch and learn today!
Get a free estimate by providing your information below:
Please fill out all mandatory fields with an asterisk *
Your information will be held confidential with our company.