Eco-Friendly Artificial Grass Beyond Comparison
Here in Seattle, the options for artificial grass continue to grow. However, not all of them can offer a responsible eco-friendly solution to traditional grass. SYNLawn understands that as a leader of the artificial turf, it is our responsibility to do so. For our customer's peace of mind, we have taken every opportunity available to us to ensure that we provide the safest, cleanest, and most eco-friendly Seattle artificial grass available today. Our products are designed to include recyclable materials that allow us to replace components that would otherwise cause our Seattle artificial grass to end up in local landfills.
The Only Provider of USDA Certified Artificial Turf in Seattle
When customers ask the question, "Is Seattle artificial grass eco-friendly?," not only is the answer yes in our case, but SYNLawn provides the MOST eco-friendly turf available anywhere. How do we achieve this? We are proudly the only provider of USDA-certified artificial turf products. To achieve this incredible certification, companies must include more than 60% plant-based content in the manufacturing of their products. SYNLawn not only does that but some products can offer up to 80% bio-based content. As the world's largest manufacturer of synthetic grass, we think it is our obligation to contribute to environmental conservation. As a result, SYNLawn synthetic grass is the world's safest, cleanest, greenest, and most environmentally sustainable grass. It's also the reason we have total control over the entire process, from the first step to the time you step onto our property.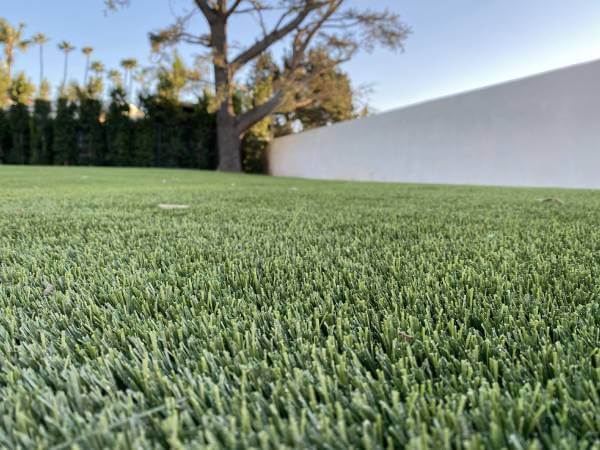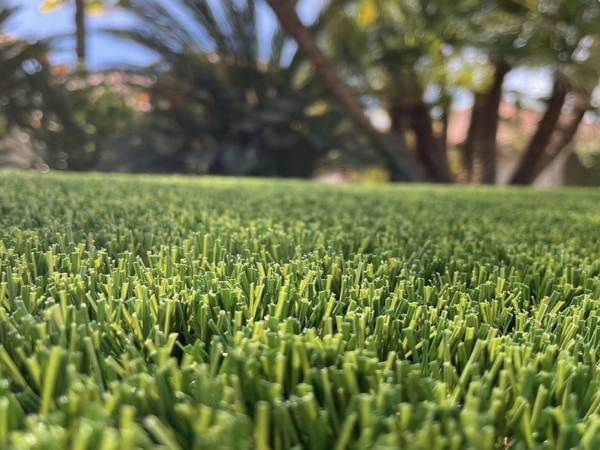 Unmatched Time and Money Savings
Another major reason that customers are making the switch to Seattle artificial turf from SYNLawn is the incredible savings they receive in both time and money. To achieve a landscape that remains gorgeous all year long, you have to dedicate yourself to it. This means what feels like endless hours of maintenance throughout the year as well as costly repairs, messy irrigation, lawn equipment, and maintenance crews. On average, SYNLawn customers see savings of 50-70% on their water bills, and all of that time spent can be given back to family, friends, hobbies, and more! No more weeds, mud, holes, or unwanted pests.
SYNLawn Proudly Partners with US Soy Farmers
We believe in a brighter ecological future and so do our partners. We work closely with US soy farmers and with their help, we continue to revolutionize the market and protect the environment. Working alongside soy farmers offers brand new job opportunities for ecologically conscious people. Our manufacturing process takes place at our in-house facility in Dalton, GA. This ensures that Seattle's synthetic grass meets environmental standards, and our quality is consistent in all of our residential and commercial projects. Together we can locally source recyclable materials including sugar cane and soybean oil to remove substantial amounts of petroleum from our products. SYNLawn products conserve water, reduce carbon emissions, and help prevent an impact on local landfills.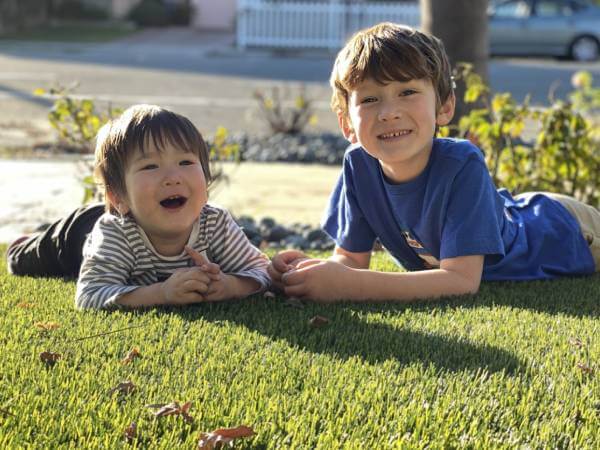 EnviroLoc+™ Backing System
The EnviroLoc+ backing system uses a two-part woven polypropylene and polyester backing fabric to attach tufted grass strands. Following tufting, SYNLawn's patented biobased EnviroLoc+ coating is applied to the backing fabric and interlaced grass strands. These components combine to form a strong fiber anchor, resulting in less shedding and ecologically beneficial faux grass. EnviroLoc+ additionally includes our highly effective antimicrobial by Sanitized®. Sanitized eliminates 99% of bacteria from surfaces and helps to prevent airborne allergens caused by algae and fungi.
It's Time to Make THe change
Our commitment to environmental sustainability is never-ending. The possibilities for us to explore open up a long list of doors ensuring that SYNLawn remains the provider of the most eco-friendly artificial grass Seattle has ever known. Contact us today for more information on our products and services and how we can introduce our plant-based products to your next residential or commercial project.
Schedule your free consultation today!
Get a free estimate by providing your information below:
Please fill out all mandatory fields with an asterisk *
Your information will be held confidential with our company.