At SYNLawn Seattle, we are proud to serve the homes and businesses of the Seattle Metro area with expert artificial grass installation. Our artificial grass can be used for lawns, playgrounds, pets and dogs, putting greens, decks, rooftops, and much more.
SYNLawn of Seattle, Washington is dedicated to provide our customers with high quality and luxurious looking artificial turf. What makes our synthetic turf so high quality is that we oversee every phase of the production process. Due to this level of overview and control, quality that is second-to-none is ensured. We are certain that you will love our long-lasting and low maintenance artificial grass for your project, no matter how simple or sophisticated.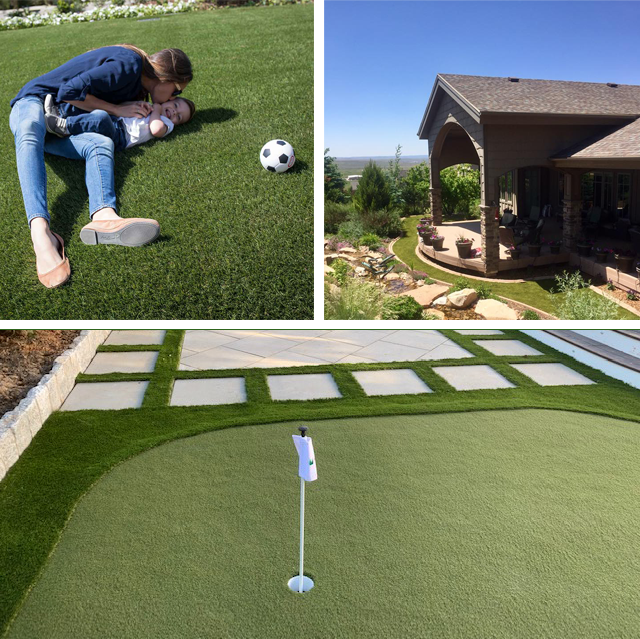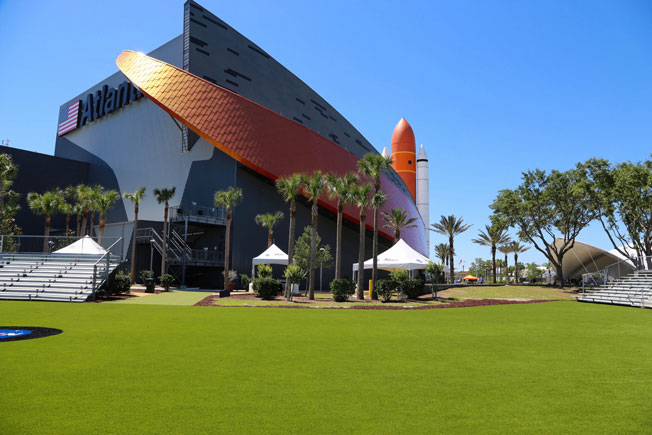 Commercial Artificial Grass
You are sure to win when selecting SYNLawn Seattle for all of your commercial artificial grass lawn needs. For one, our commercial artificial grass is highly customizable, allowing you to use it in a wide variety of projects. Additionally, our synthetic grass will provide you with cost savings in terms of needing no garden equipment, no water, no fertilizer, no pesticides, etc. Making this a wise decision to incorporate commercial synthetic turf into your business landscaping.
When it comes to durable artificial grass for your dogs, SYNLawn Seattle has got just what you need! Our artificial pet grass and dog turf is made to handle dogs of all sizes and temperaments. Your pets will love to play on our pet friendly artificial grass and you won't need to worry about your investment not being able to stand up to hours of dogs playing and running.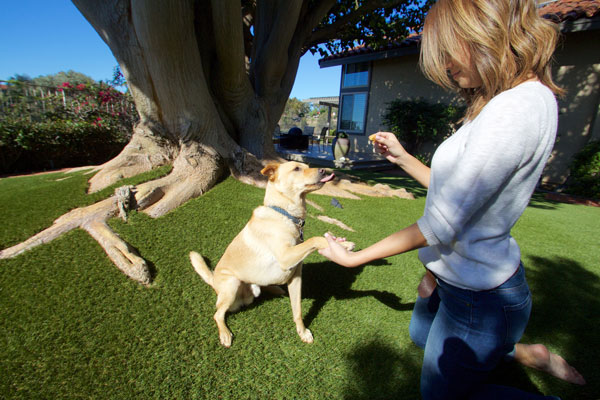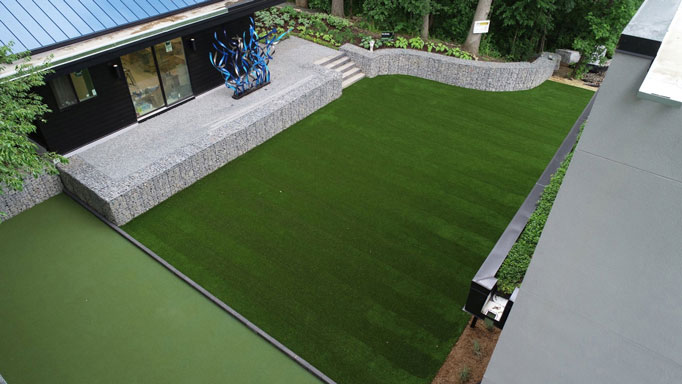 With SYNLawn Seattle, you can replace your old lawn with our artificial grass lawn, saving both time and money. You won't need to mow your lawn every weekend. You won't need expensive gardening equipment. You won't even need to water your lawn! You'll get more time in your day and more money in your pocket and a gorgeous lawn to enjoy.
SYNLawn artificial grass is easy for you to install, maintain, and clean. Unlike ordinary grass that becomes easily damaged and discolored, SYNLawn synthetic grass always looks lush, green, and beautiful. Not to mention, it is also very low maintenance, meaning no headaches when it comes to you taking care of it.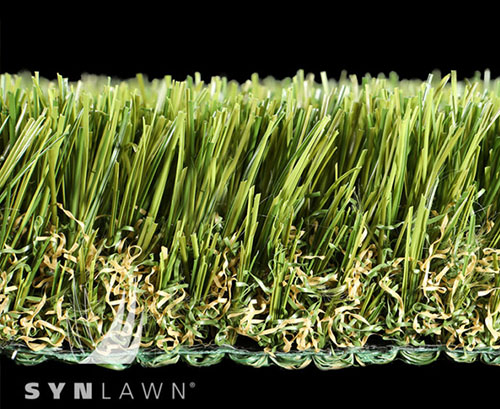 Why Choose SynLawn Artificial Grass?