Seattle Artificial Grass Installation
Switch to the most realistic artificial grass ever created to save time and money on lawn maintenance. SYNLawn® artificial turf is the most environmentally friendly natural grass alternative, with turf fibers made from sugar cane and a strong foundation made from soybean oil.
The elimination of mowing, trimming, and watering requirements help to conserve water, reduce water expenses, and reduce carbon emissions. SYNLawn® exclusive technologies such as Super Yarn™, HeatBlock™, and EnviroLoc™, are instilled in our Seattle fake grass collection to provide reduced surface temperatures, effective antibacterial components, fade resistance, unrivaled durability, and ultra-realism.
Seattle Artificial Turf for Commercial Landscapes
SYNLawn® Seattle artificial grass provides a variety of options to fulfill any standard that compliments your commercial landscape. Businesses, urban planners, and property owners recognize the advantages of replacing their traditional sod with SYNLawn® artificial turf. In addition to the time and money saved on lawn care, your facility can enjoy numerous other features exclusive to SYNLawn® synthetic turf. Our products deliver unrivaled durability and performance, and UV stability, guaranteeing that the colors of our lawn solutions remain consistent in every environment, regardless of the weather. The use of environmentally friendly components such as sugar cane and soybean oil make our products recyclable and extend the life of our synthetic turf. These recyclable components help to minimize the impact on local landfills, dramatically lowering carbon emissions by removing pollution-causing maintenance equipment, and saving thousands of gallons of water annually.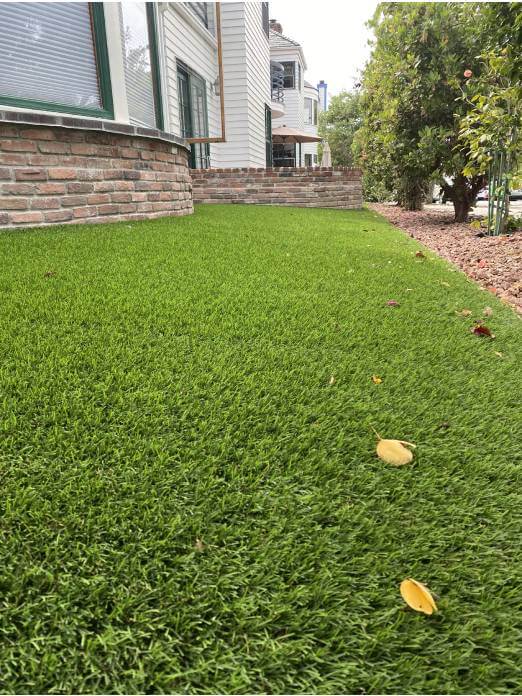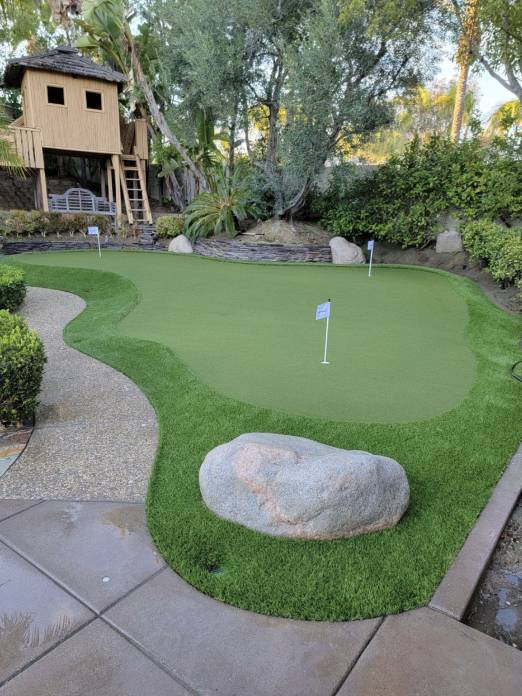 PGA-Caliber Seattle Golf Greens & Putting Surfaces
We collaborate with pro golf instructor Dave Pelz to provide the industry's most genuine performing putting green surfaces. We construct Seattle golf green that provide you with a convent space to practice your short game. Regardless of the size or layout of your landscape, we can fit your indoor and outdoor spaces with your dream golf putting green. In addition, you can incorporate fringe, fairway, and rough surfaces, as well as add sand traps, bunkers, hills and other obstacles, to put your talents to the test.
The most convenient way to practice your short game
Replicates a realistic putt with a very true ball roll and ball absorption
No water can settle beneath the putting green turf and wash the base out
Effective drains in each cup prevent backfill of water and mold
Ability to install LED cup lights, bunkers, tee boxes, and more
Product developed by world-renowned golf coach Dave Pelz
Engineered by an ex-NASA engineer to imitate natural grass as close as possible
Seattle Playground Turf Flooring Solutions
SYNLawn® Seattle playground turf is the cleanest, safest, and most popular choice for schools and parks. Our playground turf installation systems are ASTM, ADA, and IPEMA approved, ensuring long-term safety and resilience. Our playground grass will not shift on contact and wheelchairs can safely navigate across it. We verify that fall heights meet strict criteria, and we are the only grass business to provide an expanded line of ASTM Class A fire-rated materials for further safety on every installation. Our Seattle playground flooring solutions keep playground surfaces mud-free. No more muddy clothes, shoes, or grass stains! Beneath our playground turf installations, we can also add Fall Pad® shock-absorbing padding for enhanced safety and injury prevention.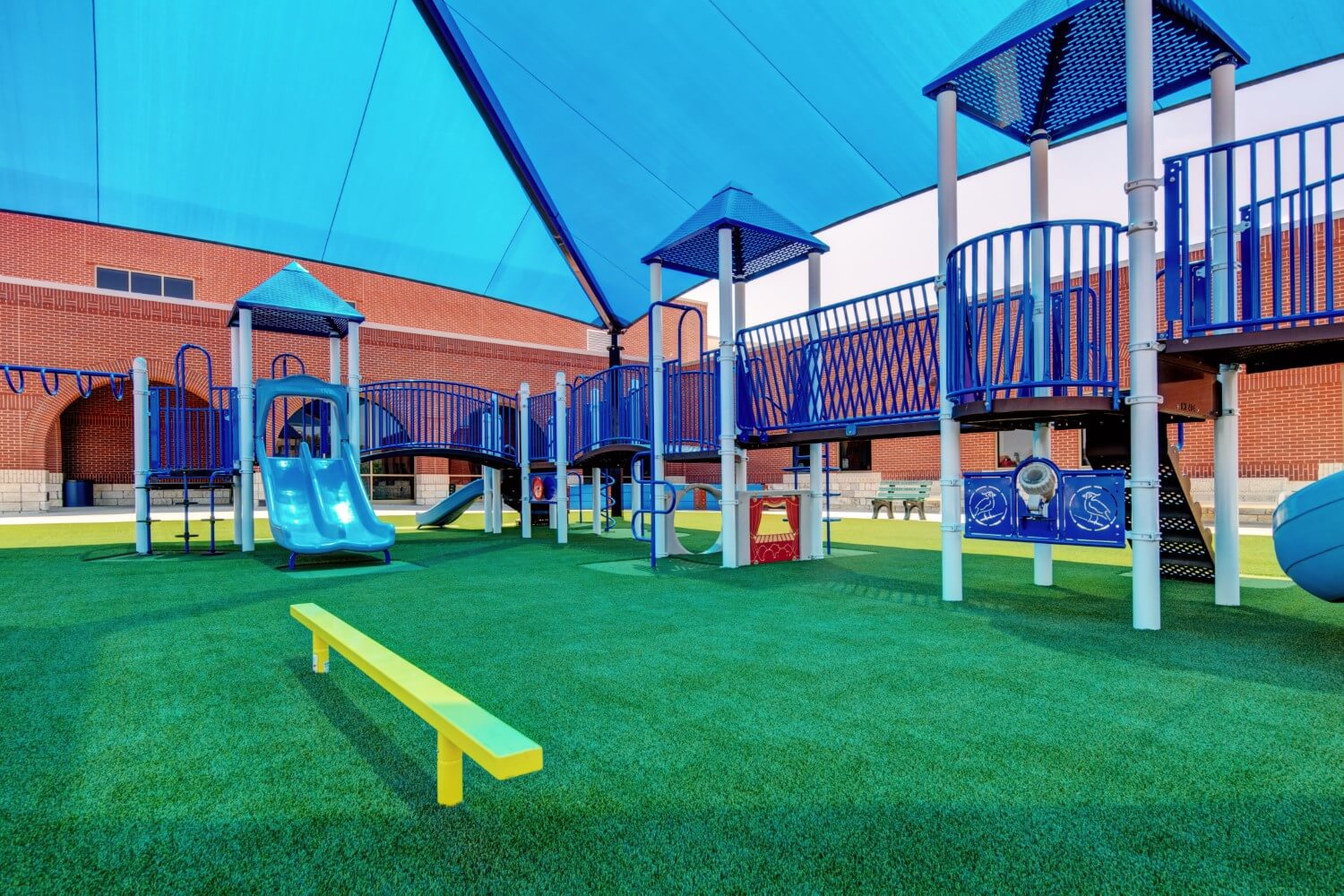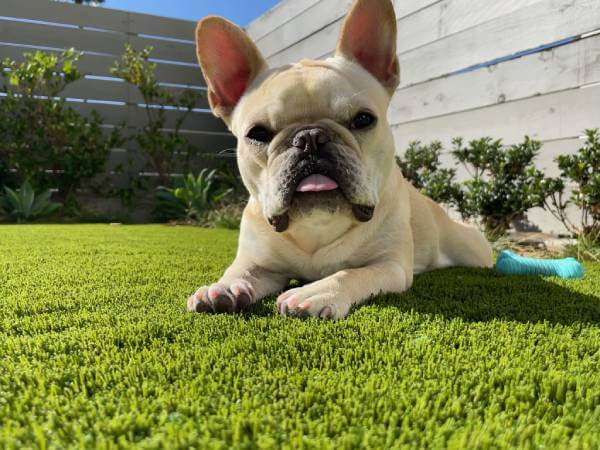 Seattle Pet Turf is Safe, Clean, and Durable
Provide your pet with a cleaner, safer, and more enjoyable lounge area with SYNLawn® pet turf. SYNLawn®️ pet grass uses exclusive turf technologies such as Super Yarn™️, HeatBlock™️, and Enviroloc®️ to provide unique features such as:
Stain & odor resistance
No more muddy paws or muddy yard
Significantly cooler surface temperatures on hot summer days
Protection from diseases, fleas, ticks, and other pests
Extremely resilient grass fibers that maintain grass realism
Optimal drainage allows for use right after it rains
Locked-in turf fibers that prevent pets from tearing through it
Envirofill® antimicrobial prevents odors from pet waste & bacteria
Recyclable and plant-based k9 grass materials
Made in the USA
Patio, Deck, and Rooftop Artificial Turf Installations in Seattle
SYNLawn® Seattle artificial grass for rooftops, decks, and patios can drastically enhance any outdoor living space. Take advantage of your empty awkward areas by creating a new space for parties, family time, or pets to lounge outdoors. Our rooftop grass has a number of unique advantages and characteristics including:
Resilience to heavy foot traffic and rough weather conditions
Delustered and UV protected grass fibers to prevent fading and maintain turf appearance
DualChill™ technology keeps surface temperatures significantly cooler
Super Yarn™ technology provides antimicrobial components by Sanitized® for cleanliness
Enhanced aesthetic and comfortability for entertainment areas, decks, patios, and more
Kid and pet-friendly solutions for rooftop dog runs, play areas, and Seattle golf greens
Promotes environmental friendliness, water conservation, and carbon footprint reduction
Made in the USA with recyclable & plant-based materials such as sugarcane and soybean oil
Fire tested and ASTM E108 Class A fire-rated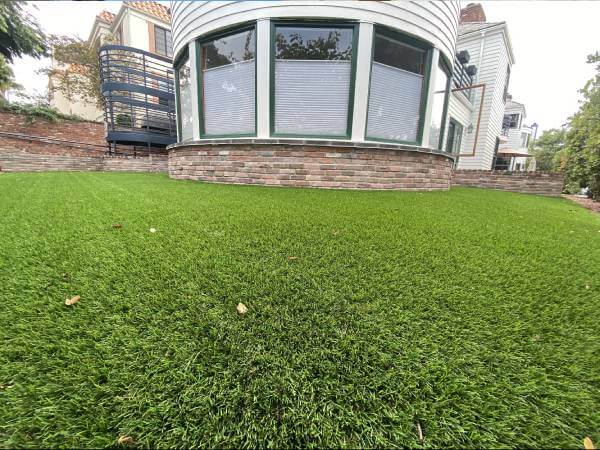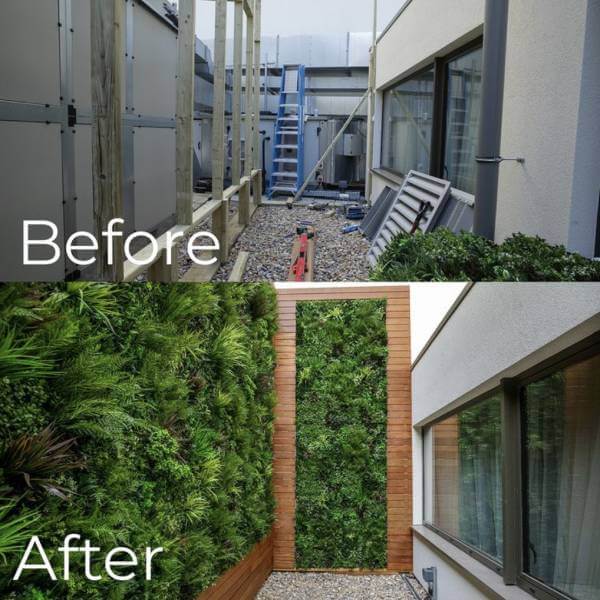 Artificial Living Walls in Seattle, WA
Any interior or landscape design can benefit from our Seattle artificial living walls by VistaFolia®. Even under full sunshine, they create a rich and vivid backdrop that never fades. They are made to replicate the vibrant aesthetic and natural movements of real plants and ivies but without the expensive maintenance requirements. With our Seattle artificial green wall panels, you can enjoy beautiful foliage through every season. VistaFolia® fake plant wall panels are extremely weather resistant. Any project, no matter how big or little, can be transformed into a beautiful and inspirational space that promotes serenity, productivity, and happiness.
It's Time to Make THe change
SYNLawn® Seattle has devoted itself to providing the greatest degree of customer care and meticulous installation services. SYNLawn® is dedicated to bringing all of your one-of-a-kind landscape design ideas into reality. From residential artificial lawns to commercial playground turf installation and artificial living walls. Contact SYNLawn® Seattle now to book a free consultation!
Get a free estimate by providing your information below:
Please fill out all mandatory fields with an asterisk *
Your information will be held confidential with our company.