Artificial Grass Installation in Medina, WA
The Medina artificial grass installation specialists at SYNLawn Seattle can provide you with ecologically sustainable, low-maintenance landscaping choices. Our superior artificial turf in Medina will considerably simplify your life by saving you time and money on lawn maintenance and care. SYNLawn has invested over 50 years in the research and development of unique turf technologies that enhance any application. Our in-house design team has produced remarkable, resource-efficient home and commercial environments through years of experience. In addition, we proudly partner with US soy farmers to responsibly source our eco-friendly materials with which we create our recyclable and reusable grass alternatives.
Exclusive technologies and benefits provided by SYNLawn include, but are not limited to:
Super Yarn™ technology — includes Sanitized® antimicrobial, DualChill™ IR reflection, and
StatBlock™ anti-static for a longer lasting and more natural feeling turf yarn formula
EnviroLoc™ plant-based backing system — locks in turf fibers to prevent shedding and tearing
UV-Stabilized yarns — prevent natural hues from fading in the sun
Class A Fire-rated and tested options
Unmatched limited lifetime warranty
Odor-controlling pet-friendly reduces up to 80% of odors caused by ammonia in pet waste
Made with recyclable materials here in the US
Hypoallergenic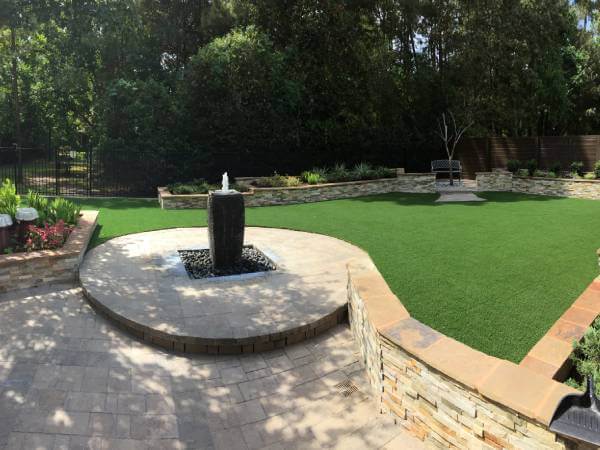 The possibilities for eco-friendly faux grass in Medina, WA are endless and we continue to explore every avenue we can to install the safest, greenest, and cleanest surroundings available today.
Commercial properties across the Seattle area are making the switch to SYNLawn products as the popularity of Medina artificial grass continues to grow on a daily basis. Business owners have very little time to spend on lawn maintenance, however, they insist on making an exceptional impression on first-time and returning clients and customers. Additionally, both small and large-scale businesses are susceptible to the impact of heavy foot traffic. SYNLawn products offer unmatched durability and performance to combat high activity including high-intensity athletic training.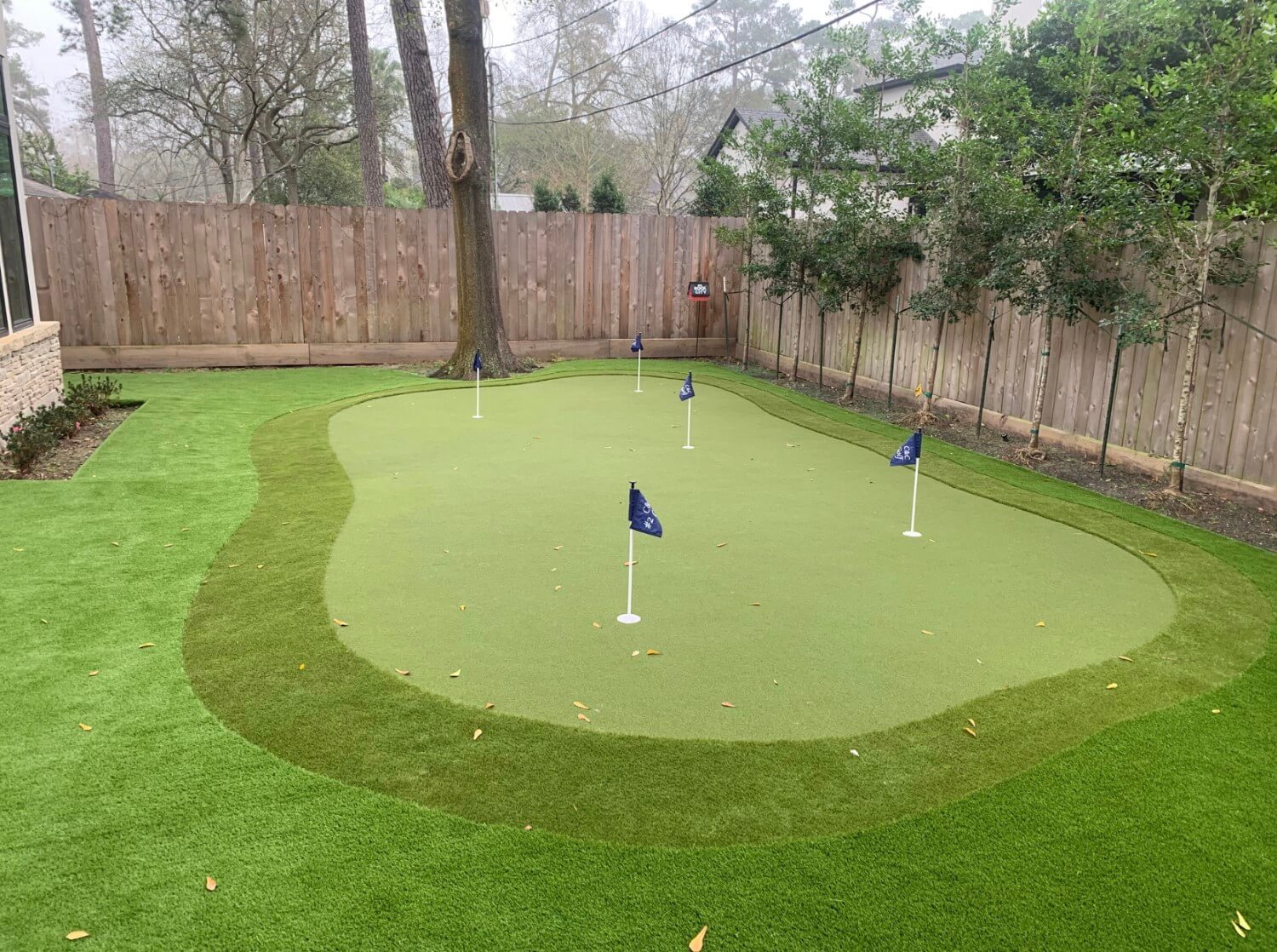 Medina Golf Greens Offer PGA-Caliber Performance
The most convenient approach to improving your short game is with Medina putting greens, which can be used at home, in the workplace, or even at your place of business. They provide the natural energy distribution found on professional golf greens and replicate the same putting experience you would find on your favorite golf courses. Our custom backyard putting greens in Medina are designed in collaboration with pro golf instructor Dave Pelz and are every golf enthusiast's dream come true. Ideal for any outdoor area or rooftop space.
Realistic putt with a true ball roll and natural slow-down characteristics
Nylon fibers provide year-round weather resistance, long-lasting durability, and vibrancy
Fairway, fringe, and rough surfaces
UV protection to prevent color fading
Enhanced drainage keeps golf greens enjoyable after rainfall
Drains installed in each cup to prevent mold growth
Custom designs available for all skill levels, budgets, and indoor/outdoor spaces
Portable putting green options
Custom sand traps, tee boxes, and LED cup light options for an added personal touch
Safe and Sanitary Playground Surfaces in Medina, WA
SYNLawn artificial grass is ideal for playground applications thanks to its outstanding safety requirements and incredible long-term endurance. Our Medina playground turf is IPEMA certified, so your kids can play safely without the risk of abrasions and provide cushioning against falls up to ten feet. Additionally, despite the fact that our incredibly lifelike synthetic grass requires virtually zero care, your playground will continue to appear lush and bright all year long.
The top layer consists of soft synthetic grass that is non-abrasive
StatBlock™ is a carbon-based anti-static component that prevents the transfer of static electricity from metal objects such as playground equipment to the turf surface
DualChill™ IR reflective technology acts as a thermal shield to provide cooler and more comfortable surface temperatures as well as enhance the integrity of turf fibers to prevent fading
Fall Pad® subbase cushioning provides a shock-absorbing cushion for additional safety
ASTM tested to meet Head Injury Criteria (HIC) requirements
Wheelchair accessible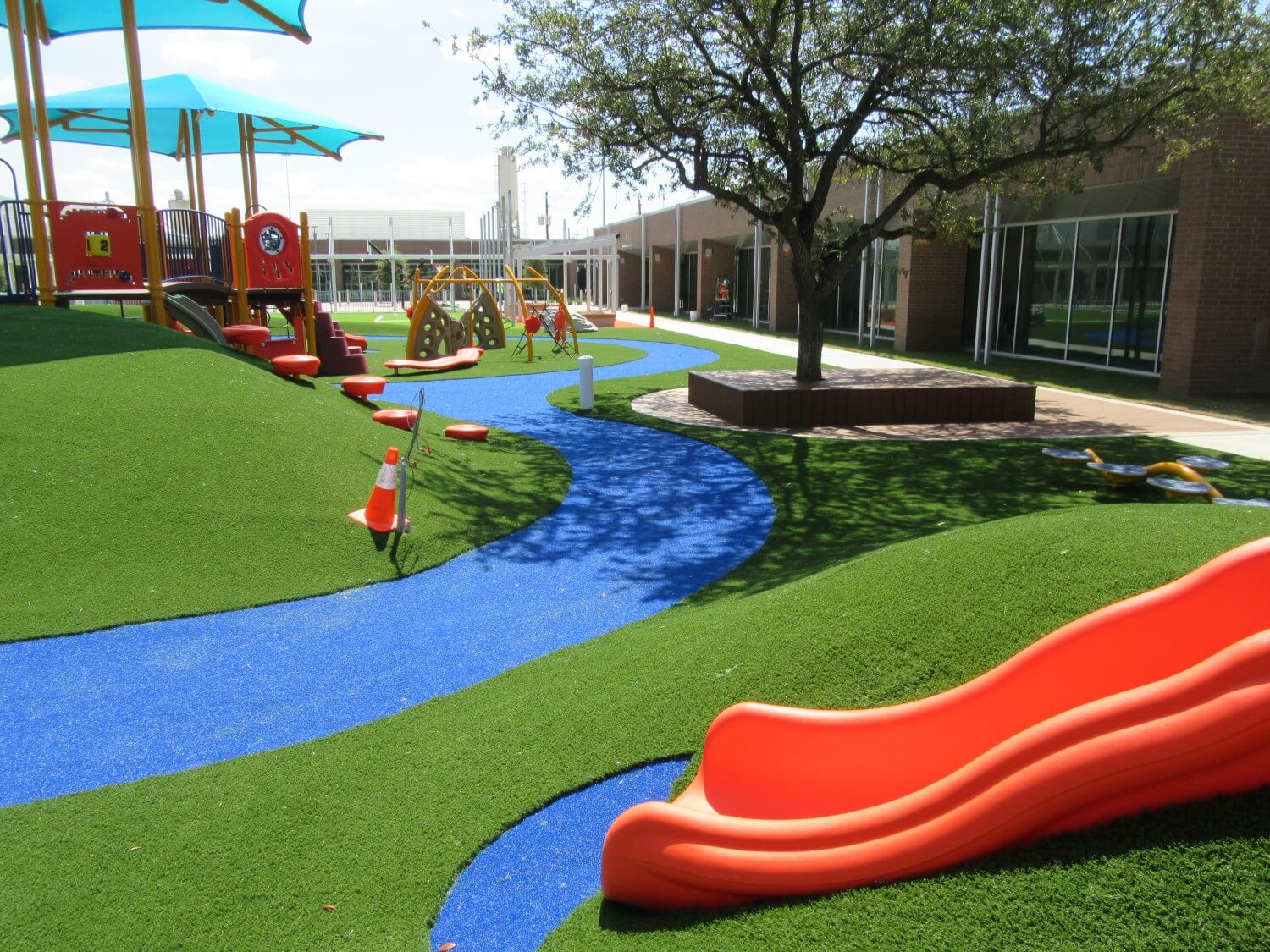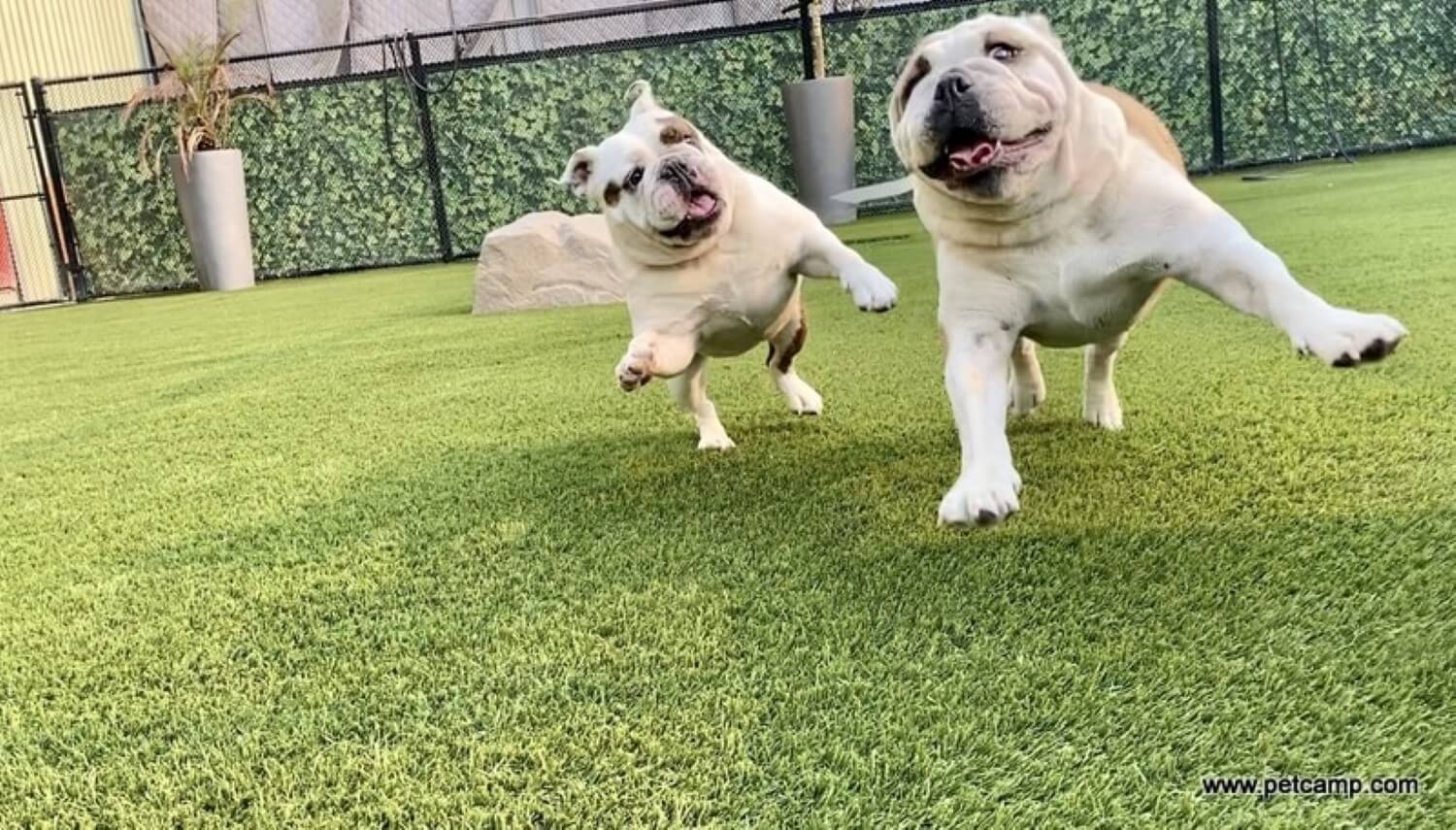 Pets Stay Safe and Clean on SYNLawn Pet Turf
SYNLawn pet grass in Medina, WA is ideal for dog parks, pet-friendly backyards, and more. Our pet turf accommodates high-energy pups that love to play as well as older pups that prefer to spend their days lounging outdoors. Our Medina pet turf systems are manufactured with a coating of Sanitized® antimicrobial that eliminates 99 percent of stain and odor-causing bacteria and discourages fleas, ticks, and other unpleasant insects from residing in your lawn. In addition, homeowners can say goodbye to muddy paws in the house and the maintenance necessary to keep grass looking beautiful all year.
Schedule a Free Consultation Today!
SYNLawn is a customer-dedicated company that is driven to provide the highest quality synthetic turf installations throughout the Seattle area. With the help of industry professionals, we continue to provide precision turf installation services and the highest level of customer service. Our products are designed for any interior or exterior design and will fit a wide variety of applications. For more information on our Medina, WA artificial grass installation services and products, contact SYNLawn Seattle today and schedule a free consultation!
Get a free estimate by providing your information below:
Please fill out all mandatory fields with an asterisk *
Your information will be held confidential with our company.