If you are a dog owner and are looking to invest in artificial turf for your dog's space, you need to make sure you choose your turf carefully. Dogs require special considerations when it comes to artificial grasses. The best turf for dogs is much more durable than regular turf—especially compared to the low-cost, general turf sold in many home improvement stores. This turf usually suffices for small, indoor projects that won't have any pet exposure, but it likely wouldn't hold up after being exposed to most dogs. Here are the main considerations to keep in mind when you are looking for the best turf for dogs:
Water Resistance
Water-resistance is key. Pets make messes on every type of grass–even the artificial kind. If you don't have the right turf, the mess will soak into the material and cause the space to smell. You also don't want to have to work hard to clean up after your dog each time they relieve themselves. A turf that has a water-repellent surface will help ensure that the surface will be easy to clean, saving you time and hassle.
Good Drainage
When your dog does need to urinate, you'll want to make sure that any liquid that makes contact with the turf is directed to a good drainage system. This ensures that you don't have to keep cleaning up after your pet. Ideally, the liquid would progress down the water-repellent surface of the material into a drain that has been set up specifically for that purpose. Without good drainage, there could be a build-up of liquid on the turf, meaning more work for you. Be sure to consult with a turf professional to ask about drainage systems and turf installation. 
Dirt Free
You'll need to make sure that your turf installed without any dirt being involved. One of the main benefits of having turf is that you don't need to deal with underlying dirt and mud. This is likely one of the reasons you're choosing to have turf installed in your pet's space! If there is still dirt leftover in the space after turf installation, you're defeating the purpose of investing in the material. Make sure you have the turf installed correctly to avoid dirt leaks.
Weatherproof
Having your turf be weatherproof should be a top priority. Natural grass is a hassle when it rains or snows, especially when it comes to pets. Some turf brands don't hold up throughout the seasons, meaning that you may be dealing with more messes down the road. If you live in a place that experiences seasonal changes, make sure you invest in a brand/style that will hold up in lots of direct sunlight as well as the colder temperatures. You'll thank yourself for making the investment later! 
Durability
More than anything, when you're buying artificial turf that will be used by your dog, you should make sure it will last. Dogs like to roll around, dig, run, and play–all these things can take an early toll on cheap turf material. If you have more than one dog, these considerations are especially important. 
Best Turf for Dogs
The best turf for dogs is going to be the kind that can hold up against anything and everything it's put against from a dog's mess to a dog's play to the weather a dog lives in. Looking for the right qualities in your artificial turf now before you install will save you headaches and hassle in the long run. Explore our catalog of pet turf products and consider getting turf for you and your furry family member today.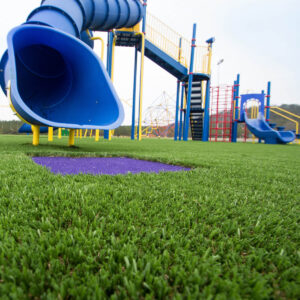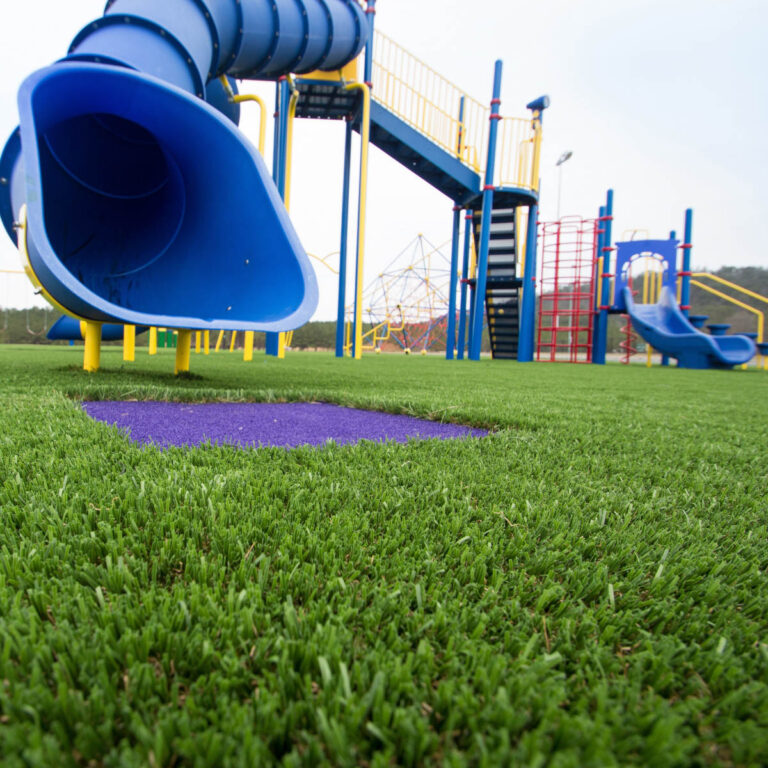 When it comes to your kids, you want to give them the best. After a long year at home, with homeschooling and distance learning, limited sports and activities, or canceled events, it might be the perfect time to update your backyard play area. While we are starting to return to normal, the true normal we…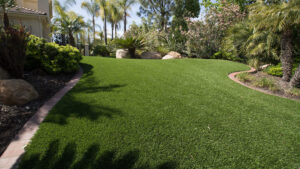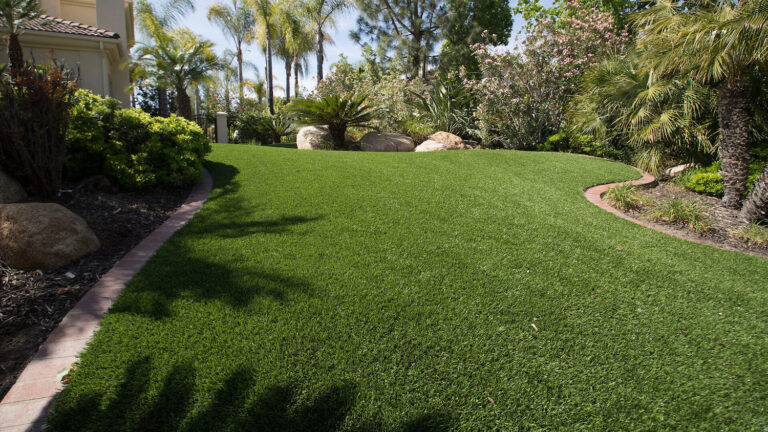 To make a big difference to your finances long term, invest in artificial turf. Upfront artificial turf costs are made manageable through financing, and the return on your investment comes in just five years. Considering that artificial turf can last up to 20 years, it's easy to understand that years 5 through 20 delivers a…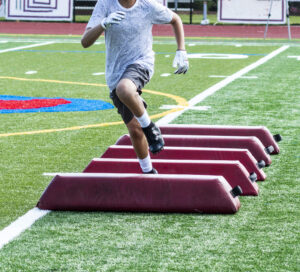 Every year, gyms, sports complexes, fitness centers, and even home workout spaces are creating new ways to make fitness spaces safe but functional. From HIIT to functional fitness to weight training, artificial turf isn't just for soccer or football fields anymore. Athletic turf can be used indoors or outdoors, so any fitness area can be…