When it comes to your kids, you want to give them the best. After a long year at home, with homeschooling and distance learning, limited sports and activities, or canceled events, it might be the perfect time to update your backyard play area. While we are starting to return to normal, the true normal we had all grown used to is a long way off.
Giving your children (and their friends) a safe, fun place to play at home is a great way to get them active again and help them prepare to re-enter the real world and their favorite activities.
Here are the best backyard turf options for kids.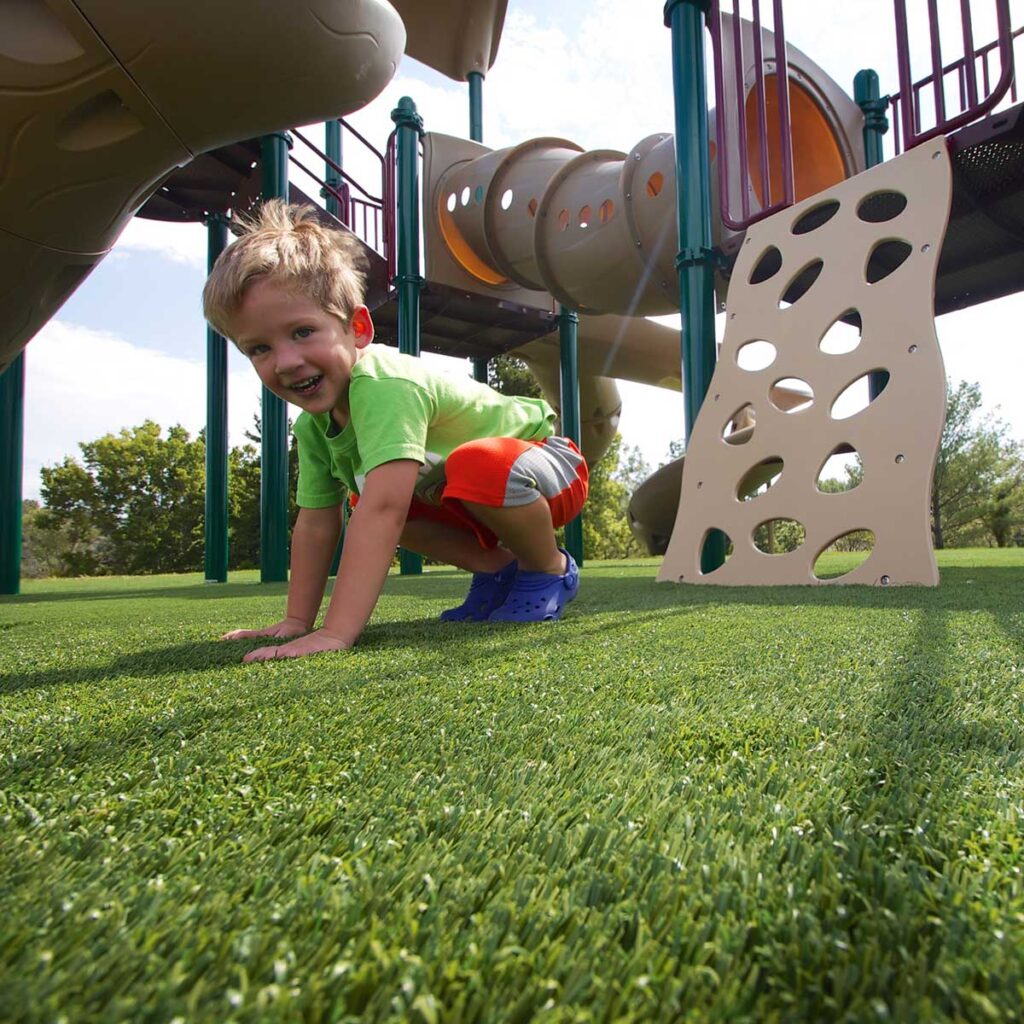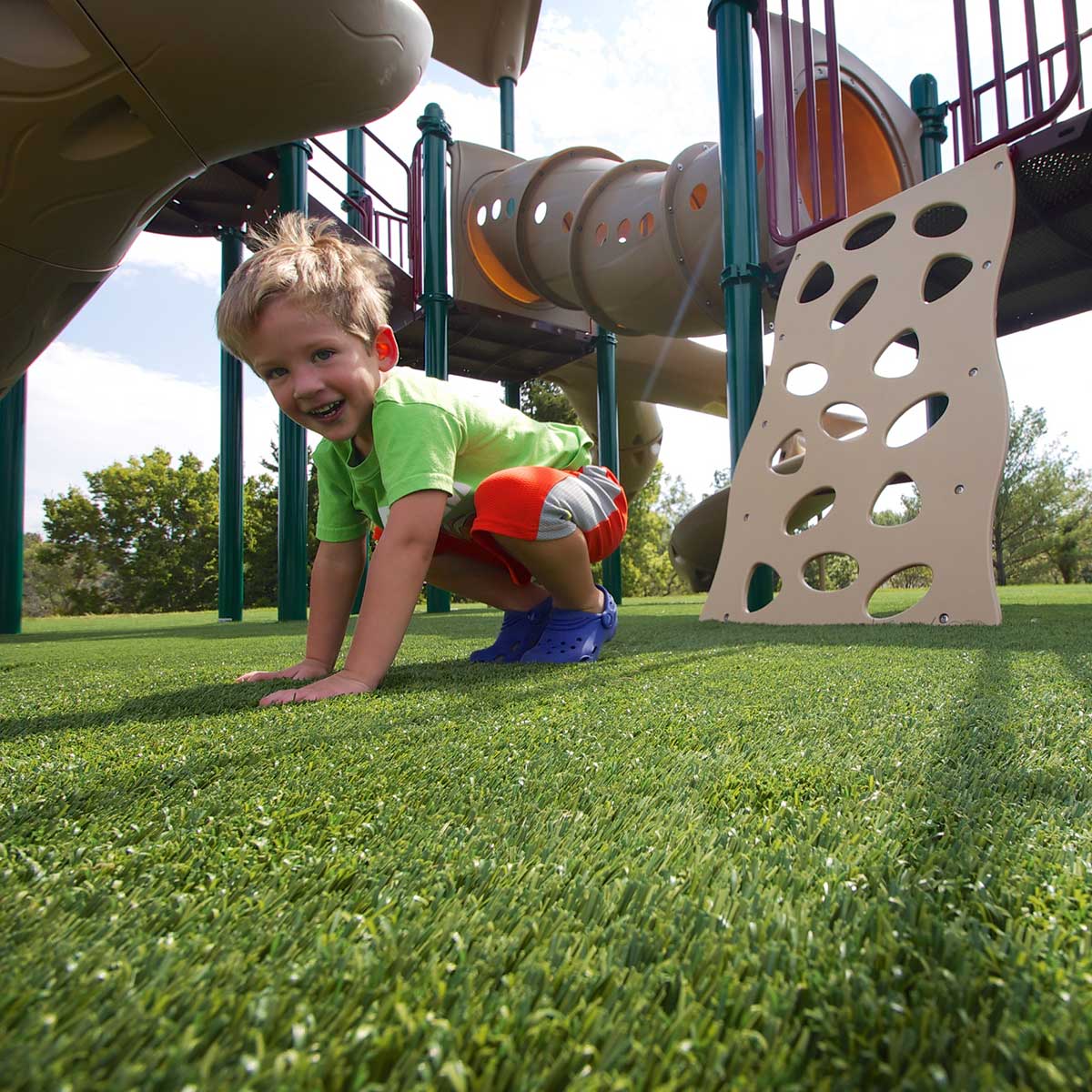 Artificial Turf for the Backyard
Artificial turf is safe for kids. Depending on the turf you install, there are different features that can add to the safety and security you feel as your little ones run around the yard. As you consider your artificial turf options, think about what you might need.
Do you want antimicrobial infill? If you want some added security in knowing that there are antimicrobial properties reducing the spread of germs and odors, then there are playground turf choices that can help your yard stay clean and fresh.
Will the kids be sharing the space with the family dog? If so, there are specific turf options for pet owners. With properly installed pet turf, you will know that the dogs won't dig up your turf or cause holes for the kids to trip in.
Do you want a darker green, a shorter blade, or a lawn that looks more like a natural lawn? Depending on what look you're hoping to achieve, there are plenty of residential lawn turfs. Each has their own look and feel, so knowing what aesthetic you like can help as you discuss your options and browse the choices with an expert.

Benefits of Backyard Turf with Kids
There are many benefits for people installing artificial turf. For many, it's the lower maintenance that comes with a turf installation. Instead of spending hours mowing, weeding, watering, fertilizing, and seeding your turf each year, you can simply brush the bristles and clean up as needed.
With kids, one of the biggest benefits might be the ease of cleaning. When cleaning artificial turf, it's as simple as spraying some water on dirt or debris and maybe using a household cleaner when needed to remove stains. As kids spill or drop something on the turf, you don't have to worry about too much long-term damage, as it's a pretty easy cleanup process.
Another benefit is how long lasting the turf is, with many residential artificial turfs lasting more than 10 years, even with heavy use. You can install the turf once and enjoy it for years to come (maybe even after the kids are grown and out of the house).
Over those years, you will save on the money associated with traditional lawn care. Even though there is an up-front cost of installation, the artificial turf savings can equal in the thousands as you no longer need to buy seed and fertilizer each year, apply pesticide, or increase your water bill for lawn care needs.
If you want to ensure you have a fun, safe space for your kids to play, talk to SYNLawn Seattle experts about all your backyard turf options. Call 206-962-2900 or fill out this form to start the conversation with a synthetic turf professional today.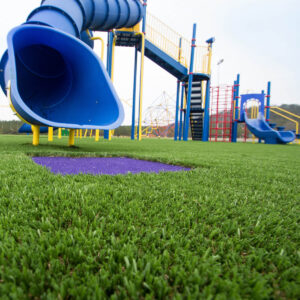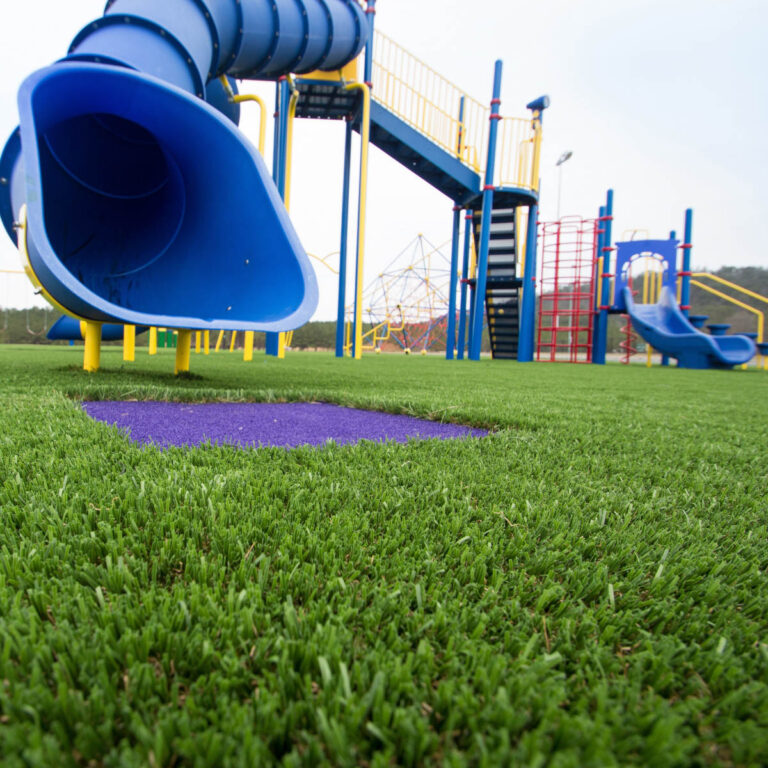 When it comes to your kids, you want to give them the best. After a long year at home, with homeschooling and distance learning, limited sports and activities, or canceled events, it might be the perfect time to update your backyard play area. While we are starting to return to normal, the true normal we…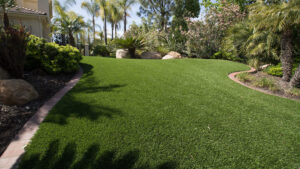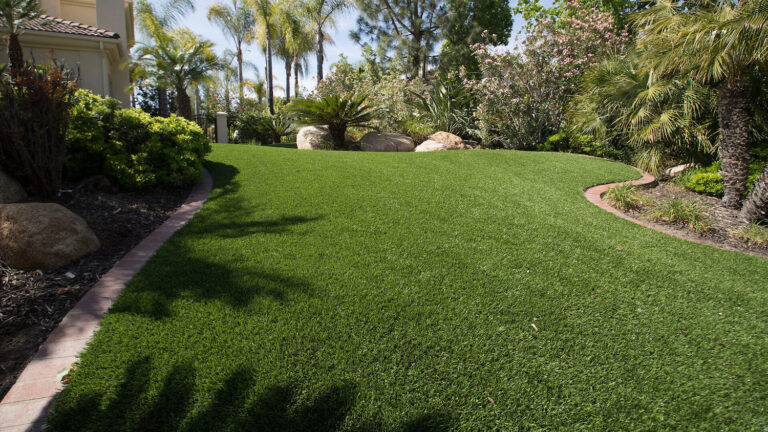 To make a big difference to your finances long term, invest in artificial turf. Upfront artificial turf costs are made manageable through financing, and the return on your investment comes in just five years. Considering that artificial turf can last up to 20 years, it's easy to understand that years 5 through 20 delivers a…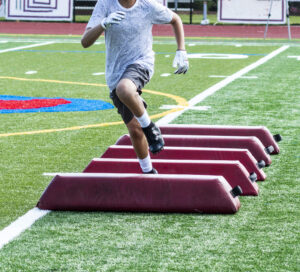 Every year, gyms, sports complexes, fitness centers, and even home workout spaces are creating new ways to make fitness spaces safe but functional. From HIIT to functional fitness to weight training, artificial turf isn't just for soccer or football fields anymore. Athletic turf can be used indoors or outdoors, so any fitness area can be…