Home or building improvement projects are never-ending, but one particularly fun item on the golf lover's wish list might be a home putting green.
Whether you want to create a unique putting green at home or build a space at the office for some team-building with putters in hand, there are many different ways to incorporate turf into homes or workplaces. Turf can be a low maintenance upgrade to a lawn or a new addition to an empty space in the yard or office building. If you are considering adding putting green grass to your renovation project list, here are four creative ideas we love that can help to inspire you.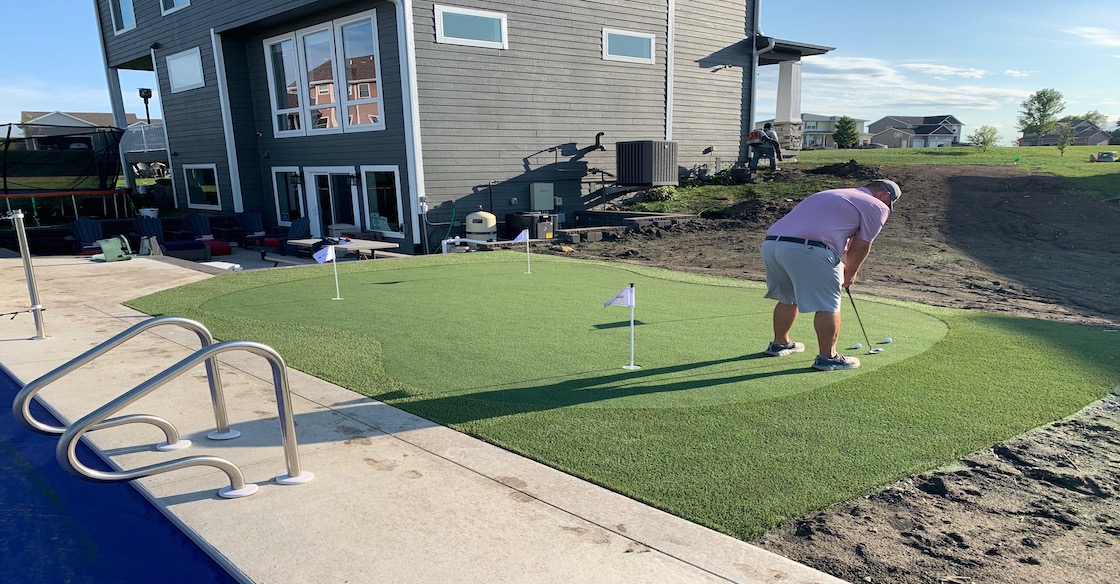 Creative Ways To Incorporate
Artificial Putting Green Turf
Backyard Mini Golf
If you want to create a place for the entire family to spend some time playing together, you can create a cross-functional space where you can practice your game and have some easy additions to make a mini-golf course.
Store some wood planks to create a tricky course, or pull out a small windmill to make it trickier. By storing these items in the shed or garage, you can use the putting green at other times for your own practice.
Indoor
Putting Green Surface
Installation
Whether you are considering artificial golf turf for home or work, an indoor installation is perfect for Seattle. You can use an indoor putting green all year long, without having to rely on good weather in the rainy Pacific Northwest.
You can install putting green turf in your home in several places: the den, a workout room, or even an unused area of the garage. At the office, consider putting it in a common area so people can meet up for conversations over a quick putt.
Surrounded by Garden Beds
At home, surrounding your putting green with garden beds can create a useful space where you can grow flowers or vegetables, and give you a relaxing space to escape to for your golf practice. At work, a courtyard with flower planter beds or a green wall can be a great space for your golf turf. Golfers and non-golfers alike can use the space for meetings or some downtime during the day.
Small Space Putting Green
Even if you don't have a large area to create an elaborate putting green for enjoyment and practice, you can still create a home or office putting green. Putting green grass can be used to create a putting green in a side yard, patio, unused office or room, or small courtyard. Even just a small area can be converted to a putting green. You can get creative here too, with a green wall to add more color and life to the area or doubling the side yard's putting green as a dog run.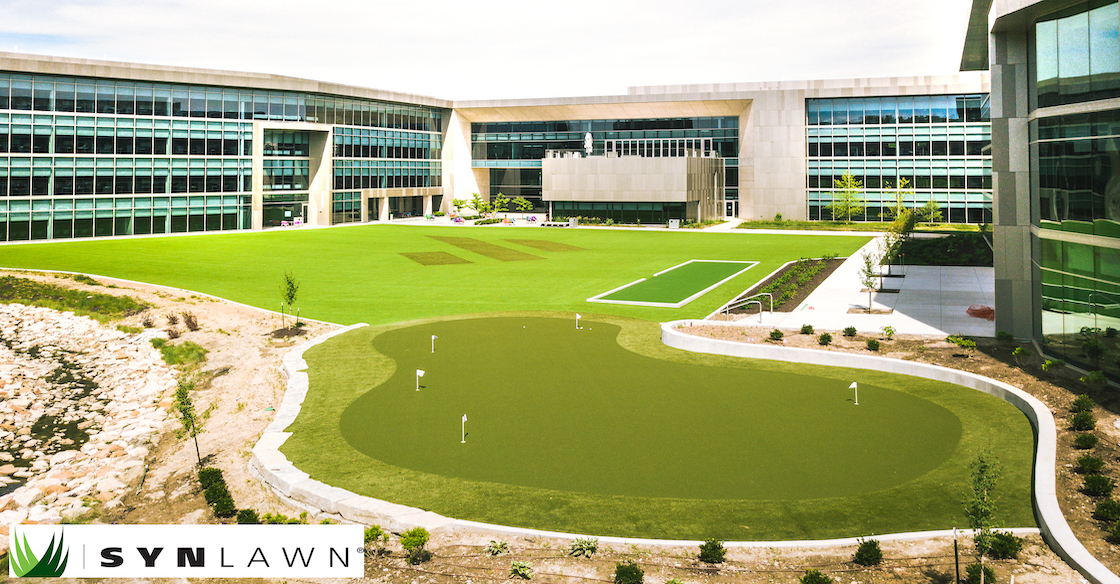 Adding
Golf Turf
to Homes or Businesses
Artificial putting greens aren't just for homeowners. Businesses of all kinds also benefit from putting greens. Many businesses already have golf events for the staff or to meet up with clients. Adding a workplace artificial putting green has many advantages.
As people head back to the office from prolonged work-from-home, employees are going to want to reconnect with each other. Small and large offices can create a space for that reconnection by installing putting greens in courtyards or common areas. After all, key collaborations and creative insights often occur outside of meeting rooms.
An office putting green can also convey to new candidates that your company prioritizes employee stress reduction strategies and overall well-being. Of course, anyone who is already a golfer will see the putting green and know your workplace is right for them.
Whether for home or business, artificial putting green surface can help create a functional, fun space to unwind, connect, and perfect that perfect put. SYNLawn Seattle has experts who have helped homeowners and businesses across Seattle convert spaces to artificial turf and putting greens. Call 206-962-2900 or fill out this form to start the conversation with a synthetic turf professional today.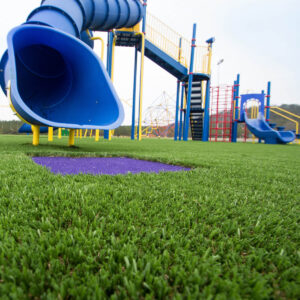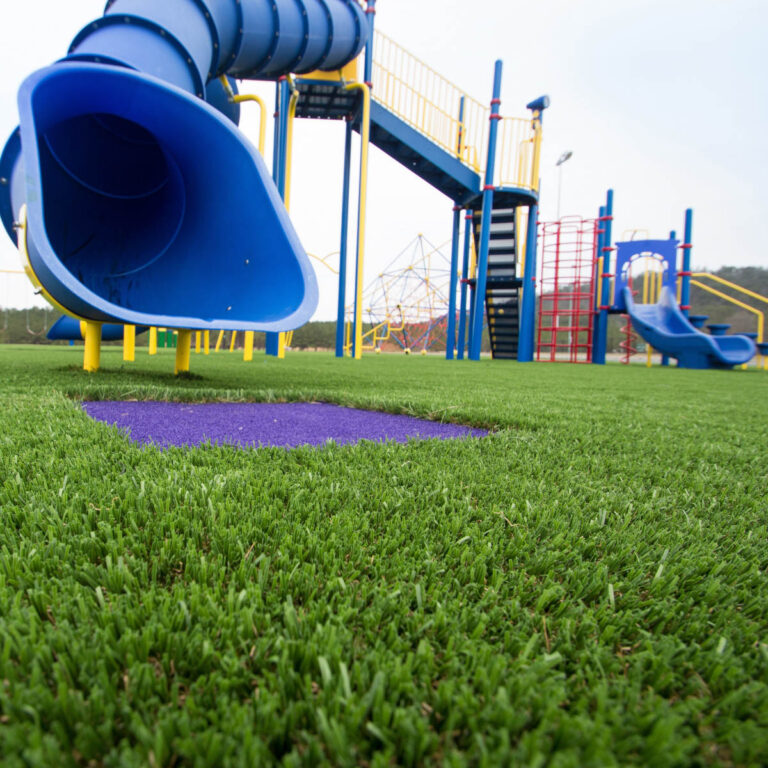 When it comes to your kids, you want to give them the best. After a long year at home, with homeschooling and distance learning, limited sports and activities, or canceled events, it might be the perfect time to update your backyard play area. While we are starting to return to normal, the true normal we…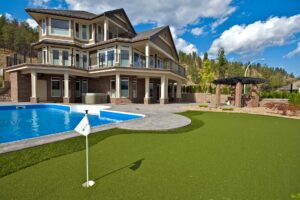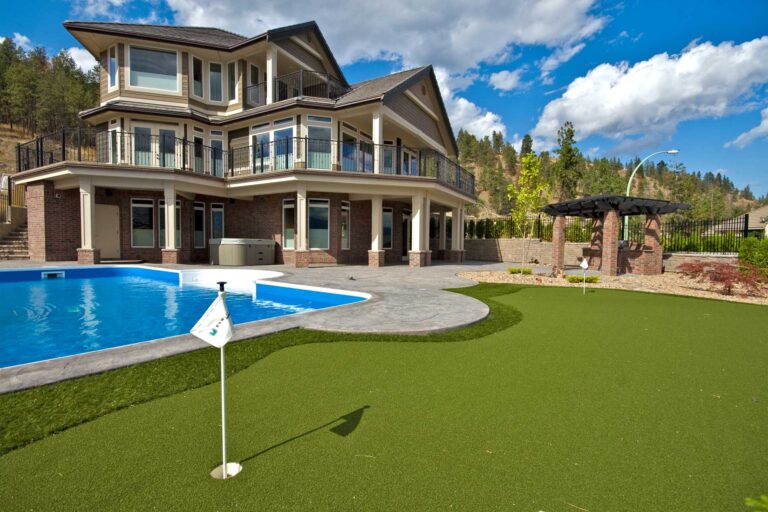 Home or building improvement projects are never-ending, but one particularly fun item on the golf lover's wish list might be a home putting green. Whether you want to create a unique putting green at home or build a space at the office for some team-building with putters in hand, there are many different ways to…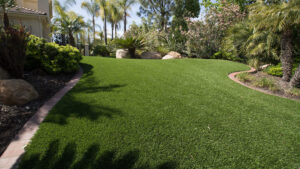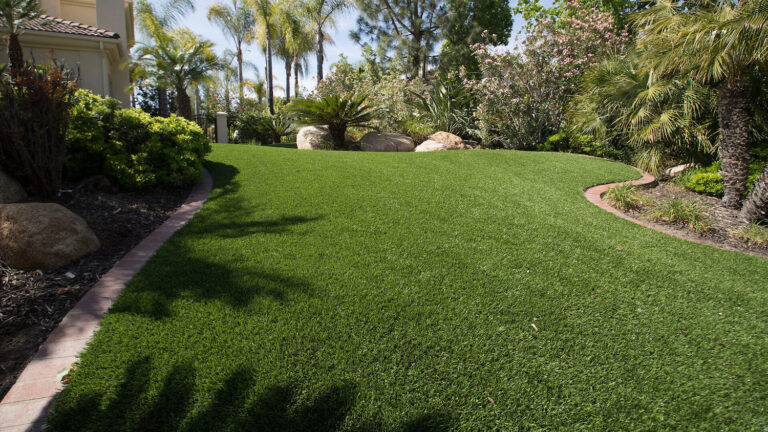 To make a big difference to your finances long term, invest in artificial turf. Upfront artificial turf costs are made manageable through financing, and the return on your investment comes in just five years. Considering that artificial turf can last up to 20 years, it's easy to understand that years 5 through 20 delivers a…