Dogs love to run and play, and the backyard can be a great place to let them do that safely. In fact, a 2017 study showed that one-third of first-time homebuyers were looking for a house specifically to give their dogs a yard.
Pets really are a part of the family, and many pet owners work to create a home environment that is not only welcoming of their animals but caters directly to them. Once pet owners get in that home with a yard, however, they quickly realize the extent of the work involved in maintaining grass and other natural plants.
One way to cut down on maintenance time and ongoing costs is to install artificial grass for dogs and pets. This gives the dog a place to run and play (and do their business) and the homeowner an easier lawn to maintain. More time and fun for everyone! If you're considering installing artificial pet turf, you'll want to know the steps involved. Read here to determine whether professional installation is a good investment or you prefer to do it yourself.
Steps to Install Artificial Pet Turf
Be prepared for the project itself to take at least one entire weekend, but also a weekend beforehand to complete the pre-installation tasks. Here's an overview of how to install artificial pet turf in your yard.
Prepare Your Site
Start by removing all rocks, lawn features, and debris.

Level the ground and remove the top 4 inches of grass/soil. This is best completed with a sod cutter or you can do this manually with shovels.

Add a Geotextile weed barrier on top of the newly cleared and leveled ground.

Add your sub-base material –

type 1 stone, gravel, crushed rock, decomposed granite, or any stones or rocks smaller than 3/8 inches as a base.

Water – moisten the aggregate to assist in its compaction.

Compact your stones with a plate compactor or plate tamper.
Lay the Turf
Plan your placing. Make sure the way the grass blades lean match on pieces so texture looks consistent. Artificial grass has a specific "grain" direction.

Use a chalk rope or chalk to create the right shape and measurements.

Cut the turf to the correct size, but leave one inch extra on all sides just in case.

Get the turf to the installation site.

Use a carpet stretcher or kicker to eliminate wrinkles, and secure the surface tighter to the ground. This is best done in the warm part of the day to allow for expansion.

Lay the turf.

Seam all pieces together with seam tape and adhesive. Always use two people for this process to stretch the turf.

Apply sand bags on the seams so the glue sticks well to both the grass and the seam tape.

Hammer nails in a zig zag pattern on both sides of the seam (approx every 6").

Secure turf perimeter with landscaping anchor pins or 6" spiral nails every six to eight inches to fasten the turf in place.

Brush fake grass up so sand infill you will place on top in next step can filter through.

Using a shovel, lay 1.25 to 2.0 lbs of sand per square foot of turf. You can also use a seed spreader for a more even and smooth application. Brush or broom the turf until sand sinks beneath the grass using a stiff bristle nylon broom.

Water the lawn.

Clean any loose grass fibers, trimmings etc.
If you want to save yourself time involved in all of these steps and the expenses of renting or buying the equipment necessary, consider hiring professional turf installers. Professionals install artificial turf in a fraction of the time DIYers typically take. We have finished many jobs Seattle homeowners have started.

Artificial Turf Options for Pets
If you've decided that artificial turf is the right option for you and your family, check out this selection of pet turf products. There are options that can help keep your pet, and your yard, cleaner. When you have a safe, clean space, you can spend more time enjoying your yard with your furry and human family members.
Different types of pet turf have different benefits, looks, and feels. As you browse your options, some colors may stand out to you as creating the look you want for your yard. Consider whether you want antimicrobial properties, pest control features, or certain drainage options. Consider, too, the size and breed of your dog, as well as the space you have available for a lawn.
Is Artificial Turf Safe for Pets?
One of the most common questions we get from pet owners considering artificial turf is whether it's safe for their fur babies. Your yard is currently a safe haven for them, where they can run and play without a leash and without fear of them getting away. But adding something new, like artificial turf? You'll be glad to know that artificial turf for pets is perfectly safe!
When properly installed, artificial turf for pets won't pull up at the ends. Made with the highest quality materials, the blades on our artificial turf almost never tear away from the backing. Your dog will be perfectly safe playing on the surface of your new lawn. Many pet owners consider artificial turf healthier for their pets than a natural lawn. After all, artificial turf doesn't require pesticides and fertilizers that natural grass needs. Rover is free to romp without getting that chemical sheen.
Benefits of Artificial Pet Turf
Now that your mind is at ease about the safety of turf for your pets, consider the other benefits you can find with artificial turf options for pets. A synthetic lawn has benefits for both you and your dog.
First, the maintenance needs are far less than natural grass. You don't need to worry about mowing each weekend. You won't have to water it. You don't need to seed, or fertilize, or apply pesticides to protect your lawn. This saves you hours each month that you can spend doing other things you enjoy. It will also save you money in the long run, as you reduce water and lawn care costs.
Then, you can consider all the benefits for your pet. Artificial turf cuts down on the standing water and the mud your dog loves to track in. Pet-friendly artificial turf is often antimicrobial, a feature that reduces and controls the odors from pet waste. Turf is also easier to clean pet waste from. With artificial turf, you don't have soil or plant materials to feed pests, like fleas, so your animals will be kept safer from these annoying pests, too.
Take the next step and talk to the experts at SYNLawn about artificial turf options for pets. They have helped Seattle homeowners get their yards pet-ready so everyone can have more free time, with less maintenance. They can answer questions about turf selection and even help with installation, so you know it's installed properly and safely for your furry friends. Call (206) 962-2900 or fill out this form to get started learning about pet turf for your family.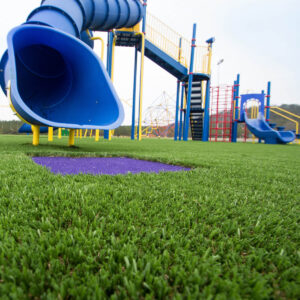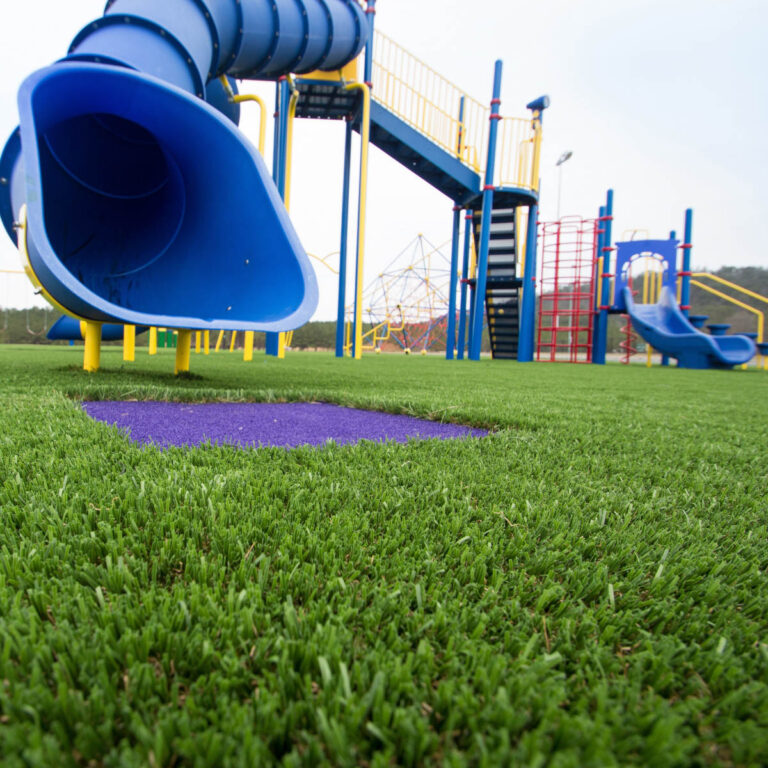 When it comes to your kids, you want to give them the best. After a long year at home, with homeschooling and distance learning, limited sports and activities, or canceled events, it might be the perfect time to update your backyard play area. While we are starting to return to normal, the true normal we…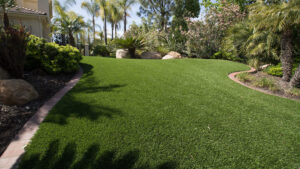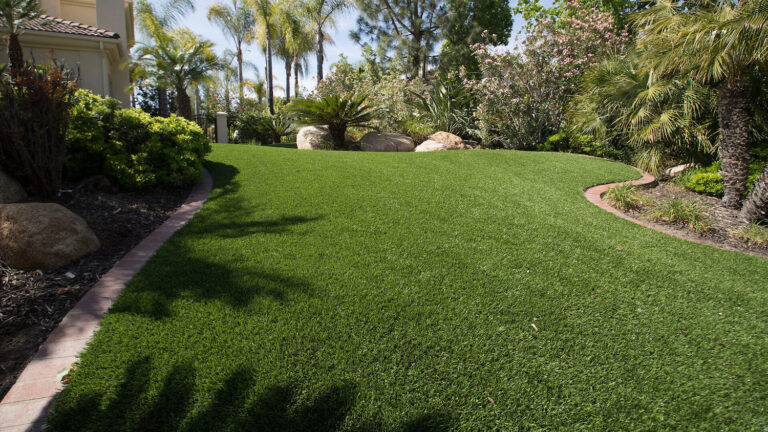 To make a big difference to your finances long term, invest in artificial turf. Upfront artificial turf costs are made manageable through financing, and the return on your investment comes in just five years. Considering that artificial turf can last up to 20 years, it's easy to understand that years 5 through 20 delivers a…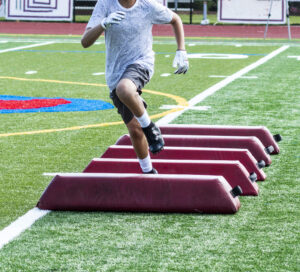 Every year, gyms, sports complexes, fitness centers, and even home workout spaces are creating new ways to make fitness spaces safe but functional. From HIIT to functional fitness to weight training, artificial turf isn't just for soccer or football fields anymore. Athletic turf can be used indoors or outdoors, so any fitness area can be…