Ask any expert about how you can improve your game and he will tell you to "practice, practice, and practice." Golf enthusiasts are always looking to improve every aspect of their game. This is why many of them will spend countless hours at the golf course and driving range practicing various shots over and over again.
However, being in the range all the time can take up a lot of your time and not mention, the money.
Wouldn't it be great if you could practice right at the comforts of your own backyard? Well, with artificial turf you certainly could! Here are some of the ways artificial turf for golf can improve your game.
1. Incredible Convenience
Going to the golf club or driving range to practice is a great way to improve your form. However, from the club membership fee to the travel, frequent club or range visits take time and money.
With artificial turf, you can practice right in your backyard. Artificial putting green products are designed to replicate real grass, both with how they look and feel. It's a realistic golf green and you won't be able to tell the difference.
This means that you don't have to frequently drive to the range just to get a couple of shots in. After work, you can just kick back, relax, and improve your short game right in your backyard.
2. Custom-Designed Putting Green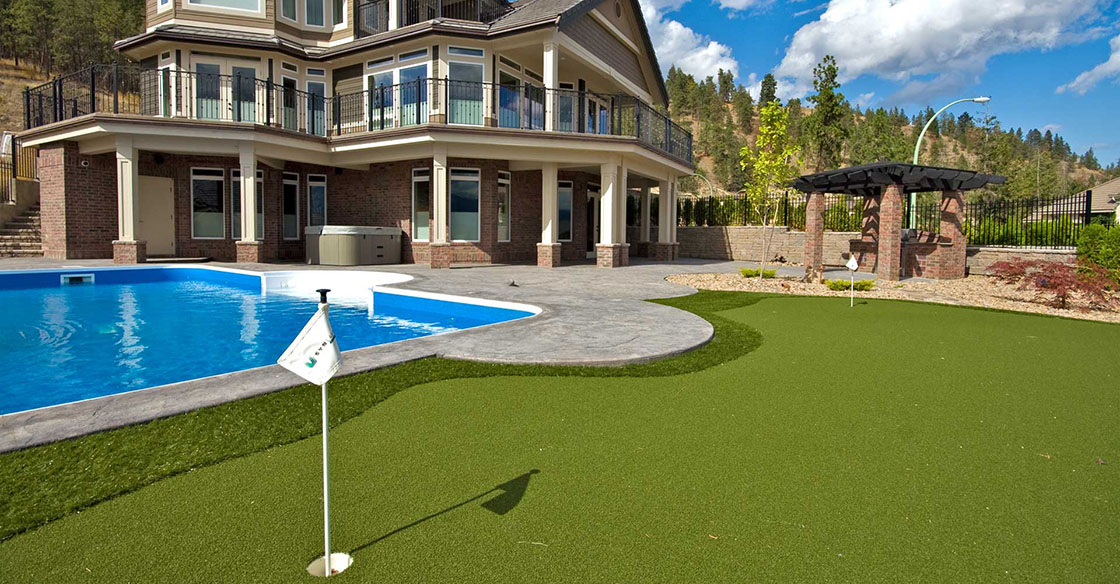 Maybe you hate a hole or two on your local golf course, and there's nothing you can do about it. If you choose to install artificial turf products, you can design a putting green however you want. You'll have a personalized course that will fit your needs and skill level.
For instance, you can make a more complex course so you're constantly challenging yourself which will improve your game down the line. Artificial turf greens have been tested for quality, durability, and bounce and roll. It's like having a professional-grade golf grass at home, except it's designed by you.
3. Improved Concentration
Golf courses and driving ranges are great social spaces but when it's too crowded, focusing on your game can be hard. You need to concentrate to make that perfect swing.
With a home putting green, you can have the peace and quiet that you need to master your putt. Plus, you can focus on improving other aspects of your game like your form and even develop techniques. You can experiment all you want with home putting greens.
4. Identify Your Weakness
Pinpointing your shortcomings in the middle of a game is practically next to impossible. You simply don't have the time and concentration to study each of your strokes. This makes it harder to improve aspects of your game that are lacking.
With a backyard putting green, you can get in the zone and focus on which things you're doing right or wrong. This enables you to study your game and improve what needs to be improved.
Take Your Game to the Next Level with Artificial Turf for Golf
With an artificial turf installation, you should be on your way to improving your golf game and lower your handicap. Plus, you can't go wrong with the ability to play anytime you want right in your backyard. Contact the experts at SYNLawn with any questions about installing turf to up your golfing game.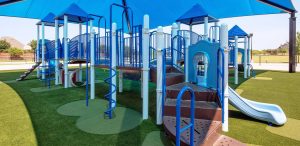 At SYNLawn Seattle, our artificial grass options make it easy for schools in Seattle, WA, to maintain their appearance and help keep everyone safer. Students and faculty alike can enjoy the beauty of a green landscape year-round. It can also help create stunning impressions for new students and parents. Superintendents and school property managers do…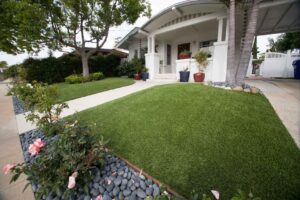 Every day, residents of Seattle, WA are replacing their landscapes with Seattle artificial grass. Nowadays, there aren't many of us that look forward to giving up our free time for landscape maintenance. Fortunately, SYNLawn synthetic grass eliminates the need for traditional maintenance. SYNLawn is the number one provider of ultra-realistic artificial turf that replicates the…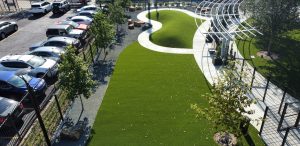 The popularity of Seattle artificial grass continues to rise. Homeowners and commercial properties are discovering the endless possibilities and benefits that come with installing SYNLawn synthetic turf. As you will find from this article, SYNLawn is dedicated to providing its clients with superior longevity, ultra-realism, and unmatched professionalism. Professional Installation of Seattle Artificial Grass SYNLawn…