Synlawn Seattle provides artificial grass to spruce up your home and property. The high-quality synthetic turf will provide you with an ideal landscape. You no longer have to worry about mowing the lawn or watering the grass all the time. With our lifetime warranty, you can truly enjoy your beautiful backyard, pet turf, and recreational area you set up with our 100% recyclable, HeatBlock technological grass and organic infill.
How to Clean Artificial Turf
Now that you have your home looking lush and green, here are some tips on how to clean your artificial turf.
Use a Broom or Rake
The benefits of artificial lawns are that in general, you do not have to do much cleaning because it is not necessary to water or cut your grass. But due to natural weather events of fallen leaves or other debris, you can use a thick bristled broom or lawn rake to sweep out any waste. That way, your area can be cleared to host any outdoor gatherings and move needed outdoor furniture around. Such equipment can also be used to fluff up any areas that look too flattened out. After clearing the area, be sure to use the stiff bristles of your broom to fluff out the blades. Be sure to pay attention to your high traffic areas as well.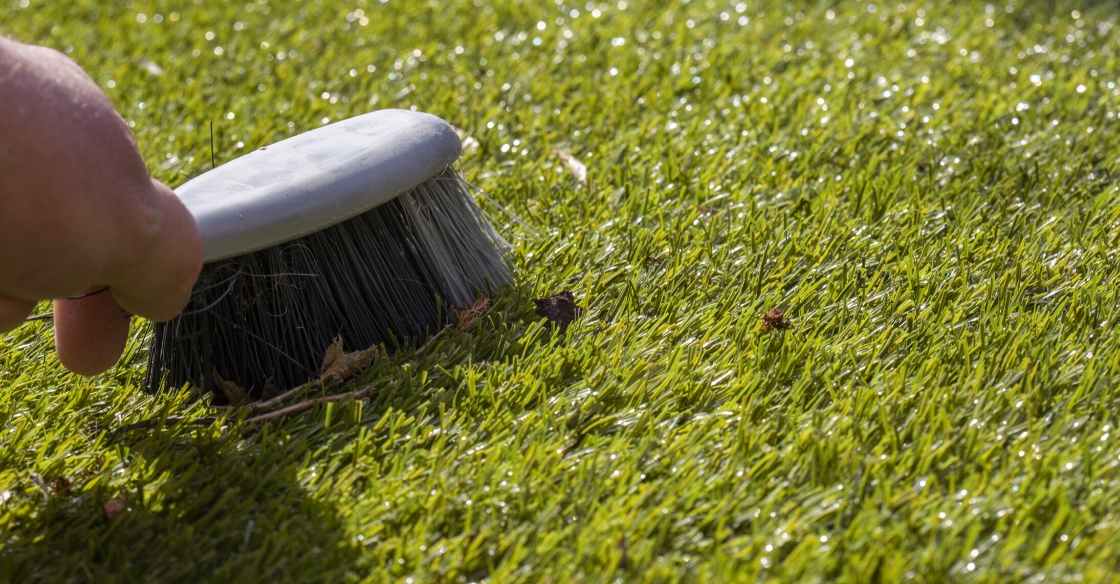 Pick up Solid Waste
Residential artificial lawns can often come with a pet relief area for our furry loved ones. Make sure you pick up your pet's solid waste as soon as you see it with a bag and dispose of it as soon as you can. When it comes to areas where a lot of urine is released, you can spray the area with water and white vinegar to get rid of bacteria or sprinkle on some baking soda. You can also use turf deodorants to take out the smell and use an anti-microbial coating to prevent bacterial growth.
Look for Mold or Mildew
Check out the diagram on choosing the right synthetic lawn to see what your yard and garden space will mainly be used for. Will you have a lot of direct sunlight, and face a lot of erratic weather? If you reside in a humid place and receive a lot of rainfall, you might see a build-up of mildew or mold. In that case, you can treat those spots with 1 part hydrogen peroxide to 10 parts water. After soaking the mixture for about half an hour, you can rinse it off with water. You can also use a specific mold-removal product.
Do a Magnet Sweep
You want to make sure you won't step into any foreign objects that will injure you, especially if you are using synthetic grass as a playground for your children. To pick up metal debris such as screws, nuts, bolts, and nails, you can use a mechanical sweeper or a brush. They can often pick up about a pound of metal at a time and maneuvers as easily as a vacuum does. This way, you don't have to waste time hunting for metal you accidentally dropped onto the grass.
Treat Minor Spots
On some occasions, small patches of grass may be dirty due to an accidental spill. You can treat small spots with a sponge, and using natural, eco-friendly soap or just water. When it comes to more stubborn stains such as permanent marker, you can try to treat it by putting on some rubbing alcohol and then rinsing it off with water. Furthermore, you can try rinsing off stains with a mild household detergent and water. Make sure all rinses are done with cool (versus warm) water.
Invest in Some Deep Cleaning
You should do some periodic deep cleaning to maintain your artificial turf, primarily if it is being used often, such as for sports and recreation. For instance, if you are using synthetic grass to play golf on it regularly, you may need a power broom to pick the grass back up if it has started to have a matted look. Moreover, you can redistribute the organic infill throughout the area (often just once a year). As a result, everything will look more evened out and spruce up certain areas that have been physically worn out.
Final Thoughts on How to Clean Artificial Turf
Having artificial turf significantly reduces the amount of time you spend maintaining your landscape, but it always helps to keep some general cleaning in mind. For instance, picking up any twigs or fallen leaves every month or so can go a long way, as does rinsing off the area with a hose on a regular basis. Just like any other investment, cleaning your artificial turf can make a big difference and keep your home looking beautiful.
To learn more about synthetic lawns and how to clean your artificial turf, contact the experts at Synlawn Seattle at (206) 202-9106. Our professionals will be happy to answer any questions you have.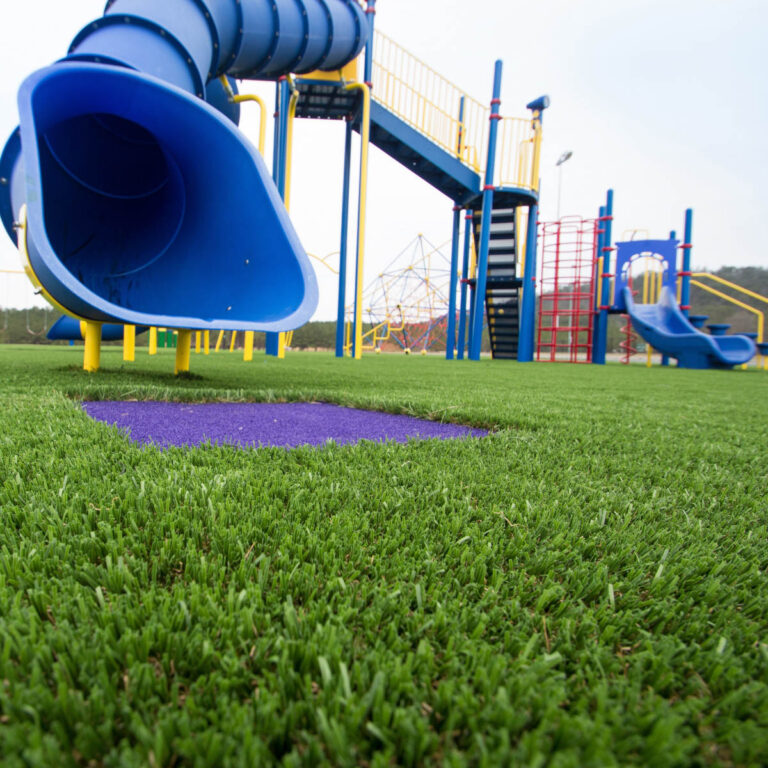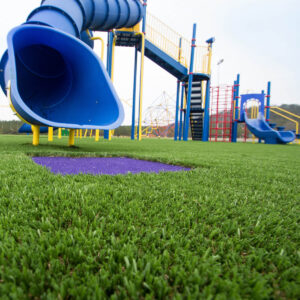 When it comes to your kids, you want to give them the best. After a long year at home, with homeschooling and distance learning, limited sports and activities, or canceled events, it might be the perfect time to update your backyard play area. While we are starting to return to normal, the true normal we…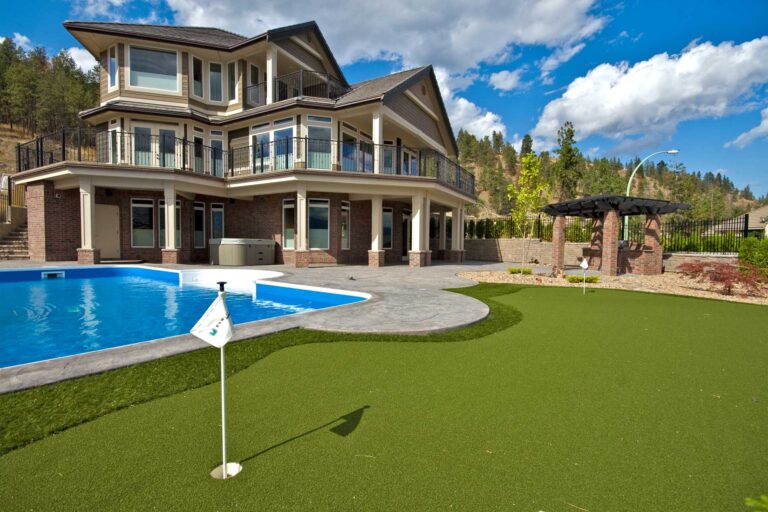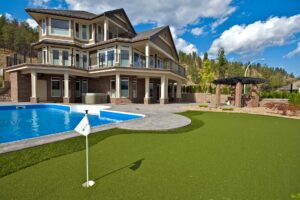 Home or building improvement projects are never-ending, but one particularly fun item on the golf lover's wish list might be a home putting green. Whether you want to create a unique putting green at home or build a space at the office for some team-building with putters in hand, there are many different ways to…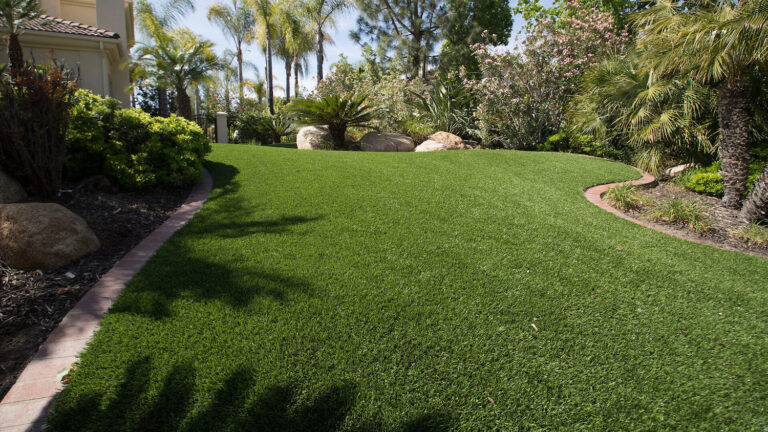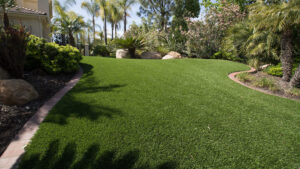 To make a big difference to your finances long term, invest in artificial turf. Upfront artificial turf costs are made manageable through financing, and the return on your investment comes in just five years. Considering that artificial turf can last up to 20 years, it's easy to understand that years 5 through 20 delivers a…